Welcome to Mary's Nest Cooking School
Do you want to be a Modern Pioneer in the Kitchen, and be part of the Traditional Foods Movement? If so, you've found a home at Mary's Nest!
Through detailed video tutorials and recipes, I'll teach you how to make Traditional "Nutrient Dense" Foods, including Bone Broths, Cultured Dairy, Ferments, Sourdough Bread, and More.
I'm Mary Bryant Shrader, and I'm so glad you're here!
A Little Background About Me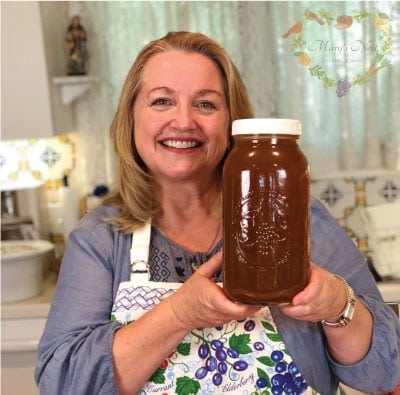 I'm a former New York City Girl, now a Modern Pioneer, living the simple life with my sweet husband in the Texas Hill Country. And I've been a Modern Pioneer in the Kitchen, making Traditional Foods for over 20 years.
So whether your kitchen is in a city apartment, a house in the suburbs, or on a farm in the country, join me on this Traditional Foods journey as we create Nutrient-Rich Meals that nourish our family, our friends—and ourselves!
Together we'll be Modern Pioneers in the Kitchen, no matter the century or where we call home!
Mary's Nest YouTube Channel
My award-winning YouTube channel has over 900,000 subscribers and over 50 million views.
Get to Know My Family
Here's a family picture from my new book, The Modern Pioneer Cookbook, that was taken in the Texas Hill Country outside of Austin. I'm getting a big hug from my sweet husband, Ted, and my sweet son, Ben.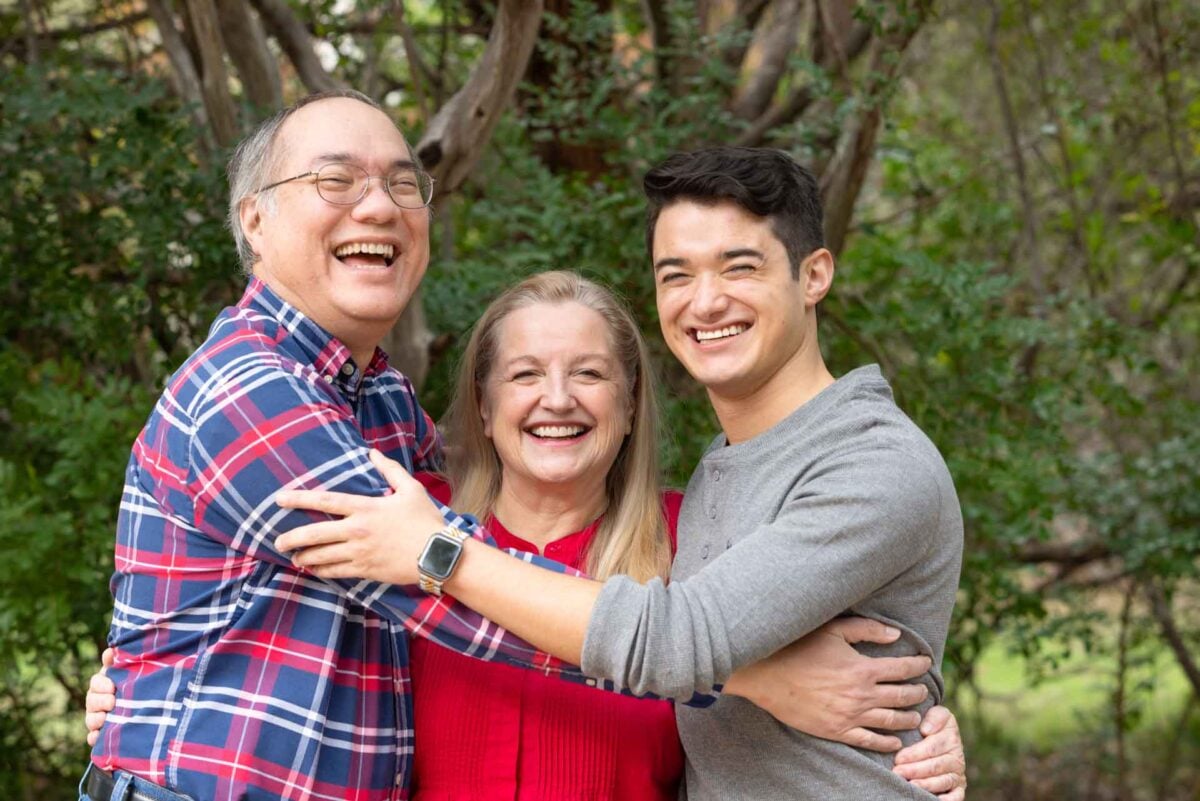 My husband helps me behind the scenes with filming, editing, and many other tasks that help me bring my videos and website to you. My son is just a drive away and often visits for holiday celebrations, board games, and—of course—cozy family meals by the kitchen fireplace.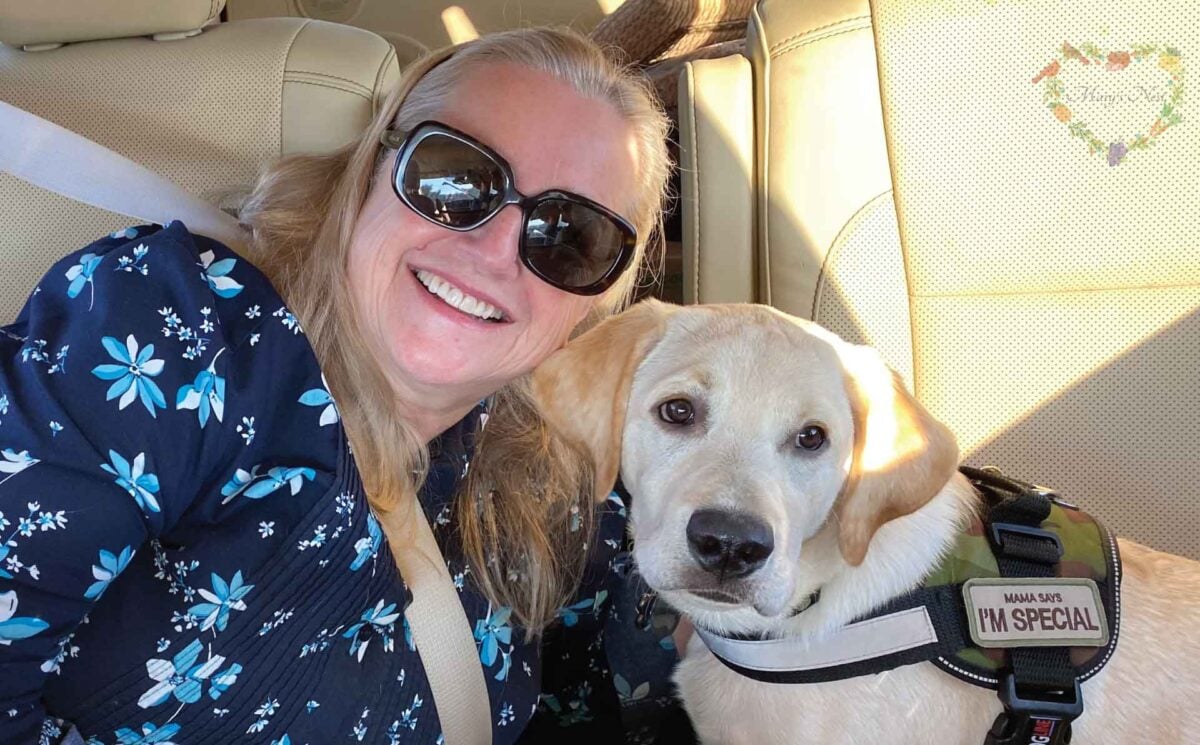 I also love dogs, and we have a lovable yellow lab, Indy, who I also call "Mama's baby." Among other family news, I post a lot of updates about him and his adventures on my YouTube Community Page.
What You'll Find Here
I cover how to cook from scratch, including making traditional real foods using seasonal ingredients and how to preserve the best of the harvest. I have over 500 videos to share with you, including my Mastering the Basics video series.
Cooking traditional real foods from scratch is easier and less expensive than you think!
I'll help transform your processed foods kitchen into a traditional foods kitchen, where you'll create easy traditional real food meals that will be flavorful and delicious. You'll cook and eat foods that are familiar, affordable, budget-friendly, and free of additives that your friends and family will love.
What is your mastering the basics video series?
My Mastering the Basics playlist includes 15 videos to help you make bone broths, cultured dairy, fermented vegetables, sourdough starter and sourdough bread, soaked and sprouted grains, and more. It's perfect for the beginner.
What other Types of videos do you have on mary's nest?
I cover a variety of related topics in my Mary's Nest videos and website, including easy recipes featuring traditional real foods, how to best stock our pantry, how to make natural and herbal remedies, gardening, advice on how to shop, and more! Watch my Mary's Nest YouTube welcome video to learn more.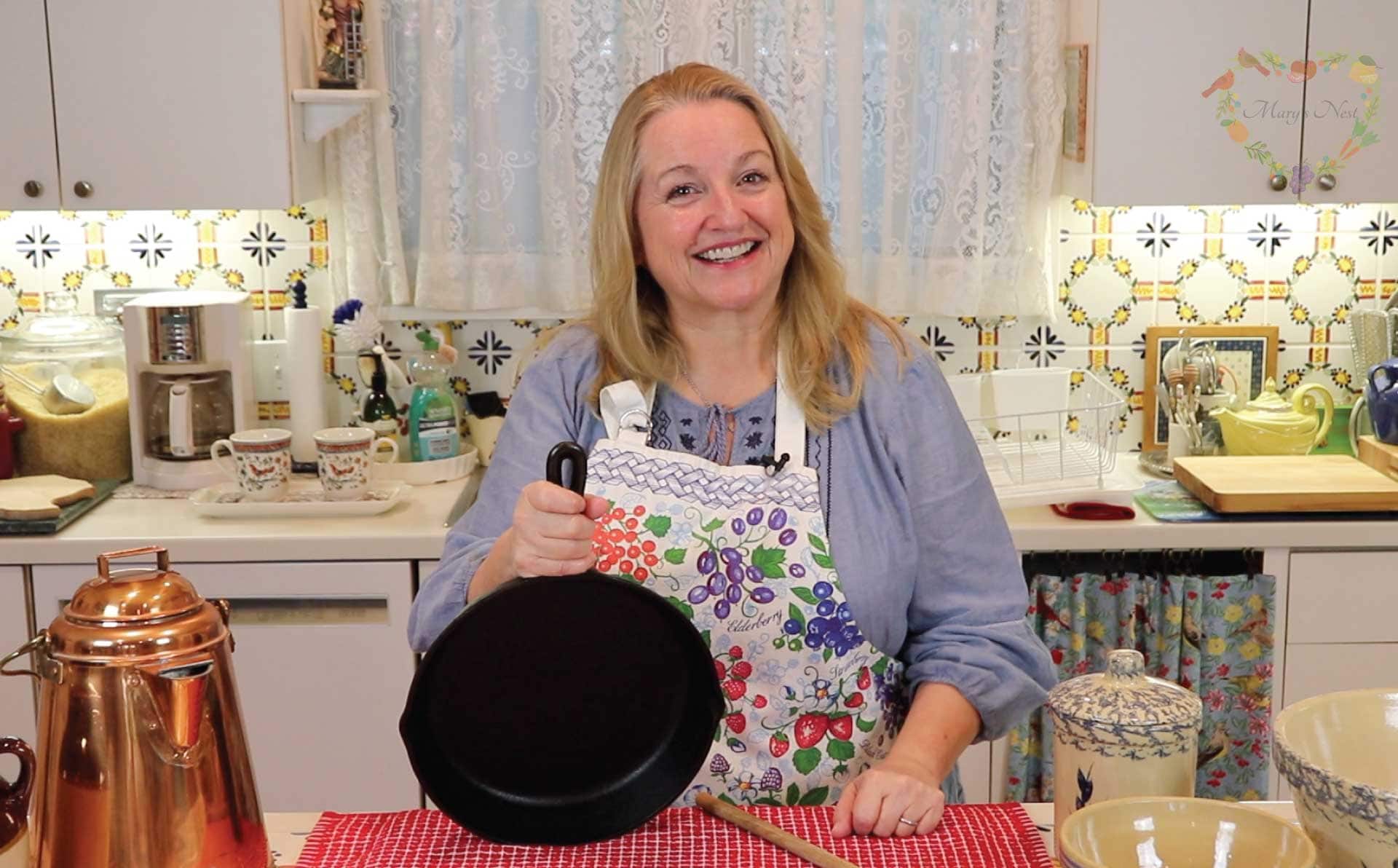 The Modern Pioneer Cookbook
In my new book, The Modern Pioneer Cookbook, I show you how to master the basics of pioneer cooking to make over 85 delicious recipes that are all simple and incredibly nourishing. Penguin Random House is publishing my book under their DK imprint with lots of beautiful pictures.
More About Mary and My Website
A Blessing of the Simple Art of Homemaking and Natural Living
My wonderful mother, who is in her 90s now, took complete delight in being a homemaker and perfecting the art of homemaking—the domestic arts—especially those that revolved around kitchen life. She cooked real food, in season, and made everything homemade from scratch.
She kept her pantry well-stocked so as to never run out of food and to always be prepared during hard times or bad weather. My mom always had a garden, including a huge herb garden that provided her with the raw materials for creating a plethora of natural remedies for coughs, colds, the flu, and a myriad of other ailments.
My mom taught me how to cook Traditional Food from scratch and to use every last bit of every ingredient we had in our fridge, our pantry, and our garden. Having grown up during the Depression of the 1930s, my mom learned how to make the most of everything. She was a true pioneer in spirit with a bit of Yankee grit thrown in. And I am blessed that she passed her knowledge on to me.
And now I'm continuing on in her pioneer spirit with my Yankee grit in tow—albeit I'm now living and loving in the beautiful Texas Hill Country…with the man of my dreams. But that's a story for another day!
And so, let our journey together as "Modern Pioneers in the Kitchen" begin.
I'm SO glad you're here…And I look forward to getting to know you!
If you wish to contact me, visit my Contact page or—via the old fashioned way—at:
Mary's Nest
P.O. Box 342001
Austin, Texas 78734
Sign Up for My Newsletter
It's Free! You'll receive Easy Recipes, Menu Plans, Time-Saving Techniques, and Advice on How To Shop—Occasionally delivered straight to your inbox. Don't worry…I won't overwhelm you with emails and I'll never sell your information.
Plus receive a copy of my free eGuide: The 10 Best Books for Your Traditional Foods Journey.