You know about bringing your own quarter and grocery bags, but do you know about these seven tips?
Learn about some of the speakers at this year's premiere homesteading conference in the Pacific Northwest.
Combine eggs, veggies, and potatoes to make these tasty breakfast delights.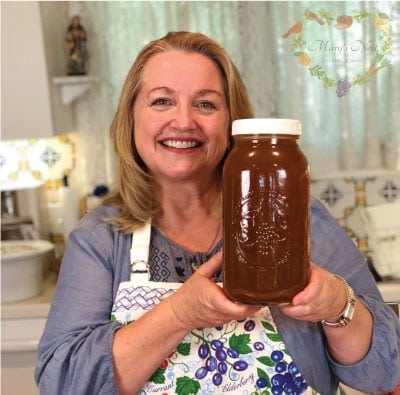 Hi Sweet Friends
Welcome to Mary's Nest Cooking School. Do you want to be a Modern Pioneer in the Kitchen and be part of the Traditional Foods Movement? If so, You've found a home! I teach Traditional Cooking Skills including How to Cook from Scratch so you can make "Nutrient Dense" Foods including Bone Broths, Cultured Dairy, Ferments, Sourdough Starter, Sourdough Bread, and More!
I'm so glad you're here!
Explore Traditional Foods:


Kitchen Pioneers
Join the Traditional Foods Kitchen Academy on YouTube for exclusive videos and live streams.