Welcome to Mary's Nest Cooking School
My name is Mary and I'm the creator of Mary's Nest Cooking School—The Home Cook's Online Video Resource for Easy Recipes using Real Foods for making Delicous & Budget-Friendly Meals.
I'm here to show you that Real Food is more Affordable and Easier to prepare than you think…And it doesn't involve hunting down a source for raw milk. All it takes is a quick trip to the grocery store.
Join Our Real Foods Cooking Community
It's Free! You'll receive Easy Recipes, Menu Plans, Time-Saving Techniques, and Advice on How To Shop—Occasionally delivered straight to your inbox. Don't worry...I won't overwhelm you with emails and I'll never sell your information.
Plus receive a copy of my free eGuide: The 7 Best Books for Your Real Foods Journey.
Latest blog posts
Use this complete kit to make fermentation easy.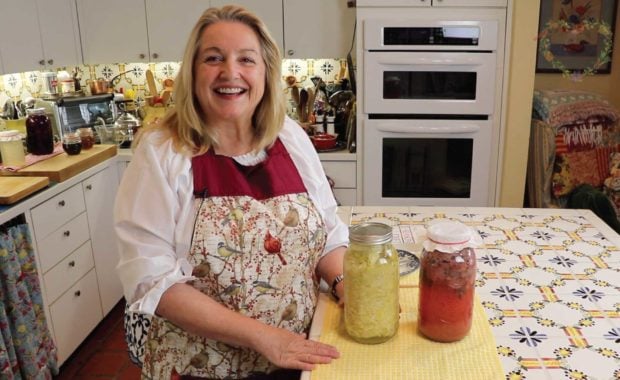 A common question from viewers answered and a favorite book shared.
Start with oat groats for healthy and nutritious soaked oatmeal that is delicious and budget-friendly.