The Modern Pioneer Cookbook Recipes
Learn about my bestselling cookbook and watch videos to help you make recipes from the book.
See all →
I am thrilled to share the exciting news that I have a new cookbook!
This easy bone broth recipe is perfect for beginners.
Use this technique to create a light and airy sourdough bread.
Explore Traditional Foods: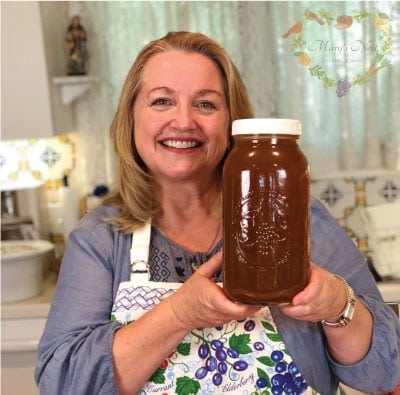 Hi Sweet Friends
Welcome to Mary's Nest Cooking School. Do you want to be a Modern Pioneer in the Kitchen and be part of the Traditional Foods Movement? If so, You've found a home! I teach Traditional Cooking Skills including How to Cook from Scratch so you can make "Nutrient Dense" Foods including Bone Broths, Cultured Dairy, Ferments, Sourdough Starter, Sourdough Bread, and More!
I'm so glad you're here!


Kitchen Pioneers
Join the Traditional Foods Kitchen Academy on YouTube for exclusive videos and live streams.