Begin Your Traditional Foods Journey Today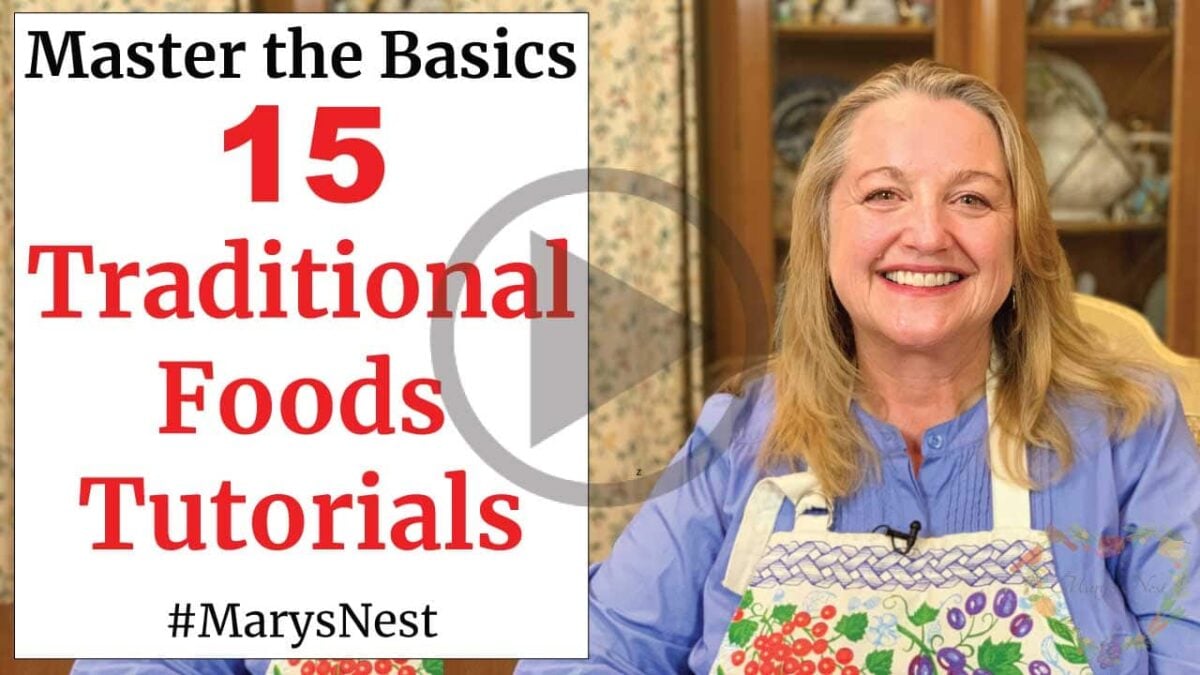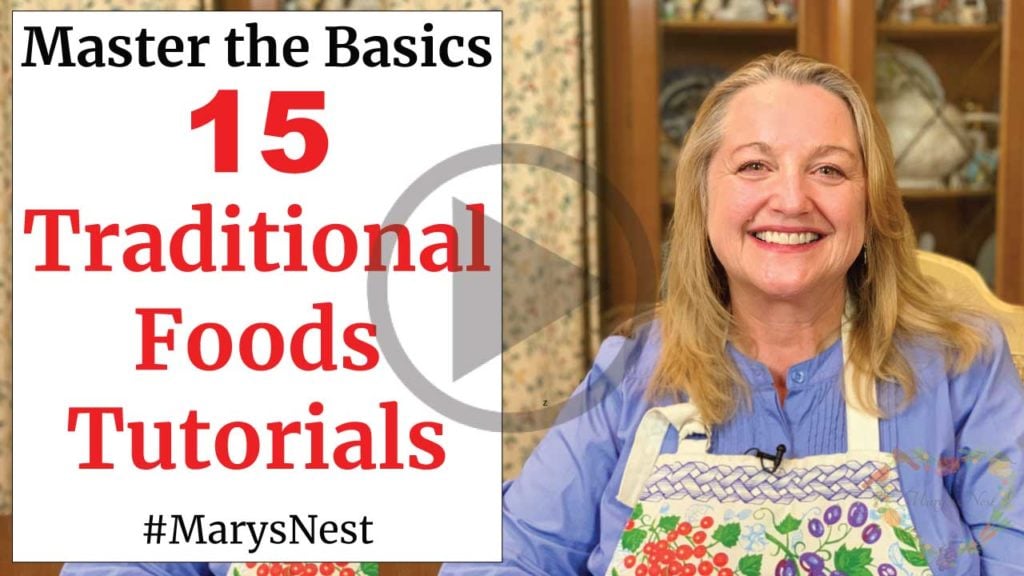 Traditional foods are nutrient-dense real foods that are properly prepared. Traditional cultures throughout history have eaten these foods, which include:
Bone Broths and Bone Marrow
Cultured Dairy
Ferments
Grass-Fed Meats
Organ Meats
Pastured Poultry and Eggs
Sourdough Breads
Sprouted Grains
Wild-Caught Fish and Shellfish
And more!
"Simply put, traditional foods are those in their most natural state, unadulterated and unrefined. It is these real, whole, nourishing foods enjoyed for generation upon generation that provide the cells of our bodies with the necessary fats, proteins, vitamins, minerals, and phytonutrients needed for vibrant health. This state of well-being is characterized by a quiet and strong digestive system, superior brain function, blissful sleep, sturdy bones, calm mind, and an immune function that prevents infection."

Jan Britton – The Weston A. Price Foundation
Well, that is certainly what I want for my personal health and the health of my family! As I have shared on my About Page, I was raised on traditional foods, and that is why I have always served my family a diet of these types of foods. And now you can enjoy these foods too by "Mastering the Basics" of Traditional Foods Cooking. I'll show you how!
And the good news is that preparing Traditional Foods is easier—and Less Expensive—than you think
Here on my website, I share a series of videos that will help you learn the art of traditional nutrient-dense foods cooking. And don't worry. I don't use fancy hard-to-find, costly ingredients. You can definitely buy and prepare these foods without busting your grocery budget!
And it doesn't involve hunting down a source for raw milk…All it takes is a quick trip to the grocery store
The Mastering the Basics of Traditional Nutrient-Dense Foods Cooking video playlist will get you started on the path to creating easy traditional meals made with real foods that will be flavorful and delicious.
You'll cook and eat foods that are familiar, affordable, budget-friendly, and free of additives that your friends and family will love.
Get Started Making Traditional Foods
Get started on your traditional foods journey today with these step-by-step video tutorials and printable recipes. You can watch an overview of the 15 videos in the Mastering the Basics series or hop to one of the individual videos below.
The following videos are from the "Mastering the Basics" playlist.
(1) How to Make a Simple Roast Chicken
(2) How to Make Roast Chicken Bone Broth for Pennies a Jar
(3) How to Make Rich and Gelatinous Beef Bone Broth
(4) How to Make Homemade Yogurt
(5) How to Make Milk Kefir
(6) How to Make Fruit Scrap Vinegar
(7) How to Make Beet Kvass
(8) How to Make Sauerkraut
(9) How to Make Water Kefir
(10) How to Make Soaked Oatmeal
(11) How to Soak and Sprout Beans
(12) How to Make a Foolproof Sourdough Starter
(13) How to Make Sprouted Flour
(14) How to Make Sourdough Bread
(15) How to Make Crispy Pecans
Stay in Touch with Mary's Nest
Subscribe to My YouTube Channel for Traditional Foods Videos (Free) - When you subscribe, be sure to click on the notification bell that will let you know each time I upload a new video.
Subscribe to Mary's Traditional Foods Newsletter (Free) - Get a free 36-page eBook for signing up: How to Stock Your Essential Traditional Foods Four-Corners Pantry.
Join the Traditional Foods Kitchen Academy (Optional Paid) - For more detailed videos, live streams, and exclusive members-only perks, join my YouTube membership community.
Order The Modern Pioneer Cookbook (Optional Paid) - Get a printed book of Mary's nourishing recipes from a Traditional Foods Kitchen. This bestselling cookbook is published by Penguin Random House with their DK imprint.
I look forward to having you join me in my Texas Hill Country Kitchen!
Recommended Reading
Amazon Shop and Shopping Guide
Visit my Shopping Guide page
Get up to 15% off for stocking your Traditional Foods Pantry and equipping your Modern Pioneer Kitchen, including discounts from Lehman's, Mockmill Grain Mill, Masontops, Cultures for Health, Survival Garden Seeds, Redmond Real Salt, Plan to Eat, US Wellness Meats, and More!
*Affiliates note: As an Amazon Associate I earn from qualifying purchases. My content may contain affiliate links to products and services. If you click through and make a purchase, I'll receive a small commission. It does not affect the price you pay.
**Disclaimer: I am not a medical doctor, a medical professional, a dietician, or a nutritionist. All content found on the MarysNest.com website, including text, images, videos, eBooks or eGuides, social media, or other formats, were created solely for informational purposes only. The content is not intended to be a substitute for professional medical advice, diagnosis, or treatment. Always seek the advice of your physician or other qualified healthcare provider with any questions you may have regarding a medical condition or proper nutritional advice. Never disregard professional medical advice or delay in seeking it because of something you have watched in a video or read on this website. Use caution when following the recipe in this video. The creator and publisher of this video and website will not be held responsible for any adverse effects that may arise from the use of this recipe and method or any other recipe and method on this website or corresponding video channel.