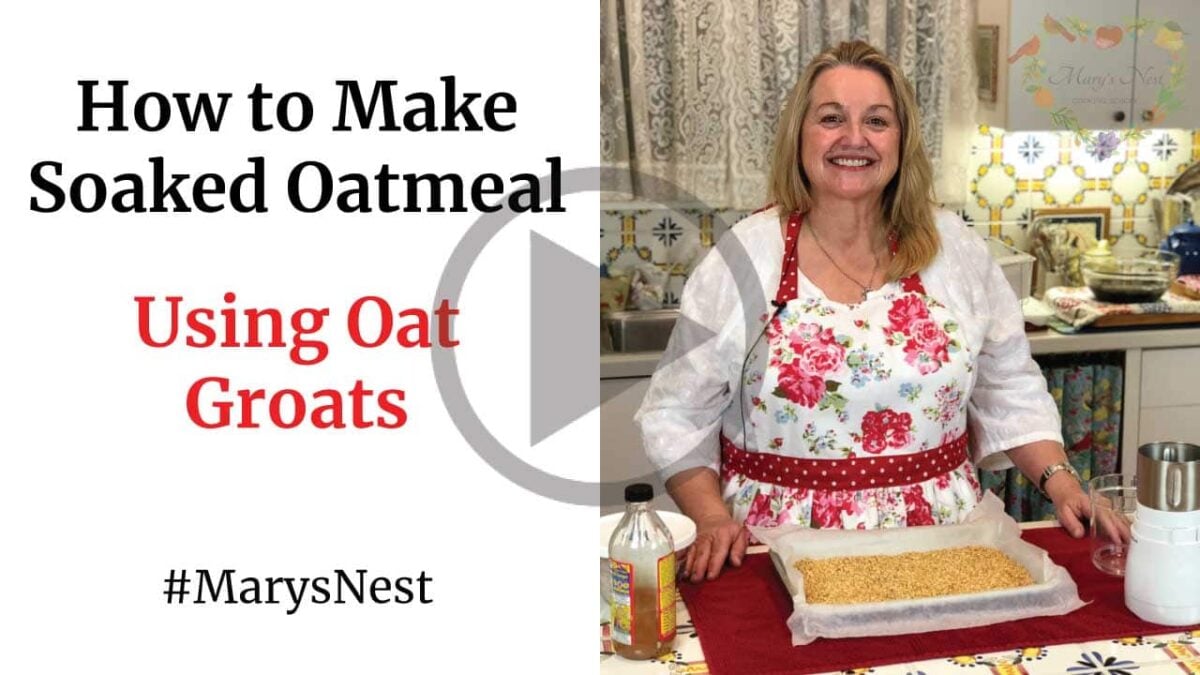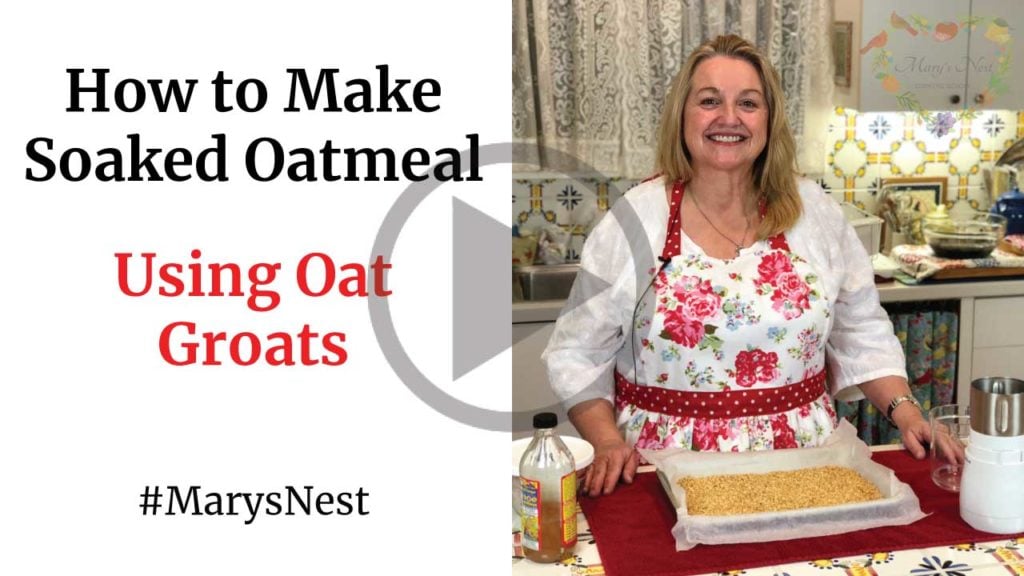 Using oat groats to make soaked oatmeal is not only nutritious, it's also very affordable.
*Affiliates note: As an Amazon Associate I earn from qualifying purchases. My content may contain affiliate links to products and services. If you click through and make a purchase, I'll receive a small commission. It does not affect the price you pay.
Which Oats Are the Best Buy?
When you make oatmeal, you can choose from the following types of oats:
Flaked Oatmeal
Oat Groats
Steel-Cut Oats
Out of the three types, oat groats will be your best buy. Oat groats are the whole oat grain that has not been adulterated in any way. Since it has received minimal processing, the cost is lower than the other forms of oats.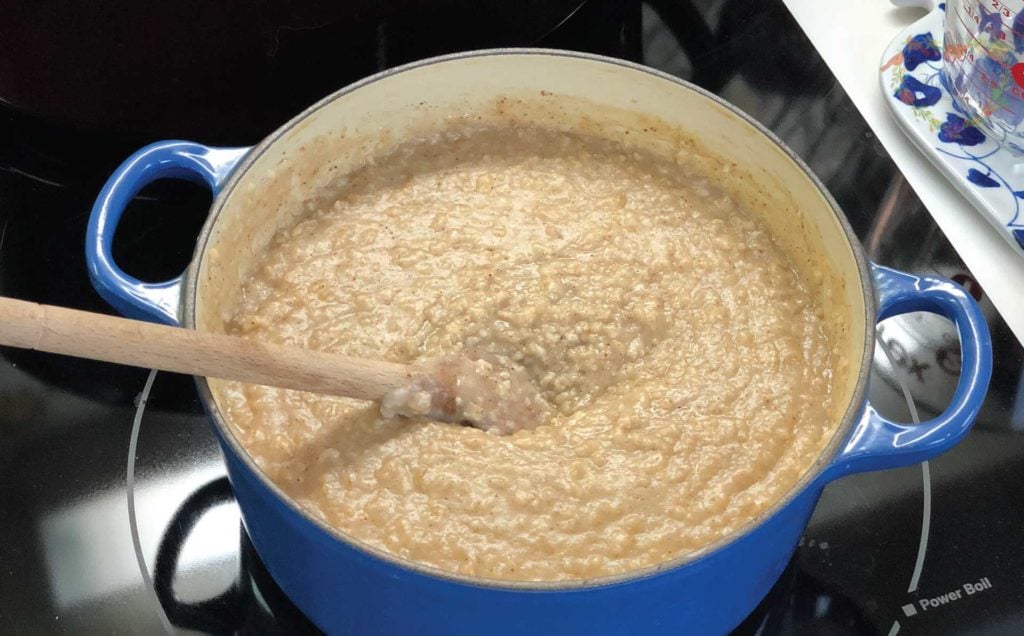 So the next time you are out shopping or ordering online, be sure to look for oat groats and add them to your cart. You will be able to use the oat groats to make a delicious and budget-friendly breakfast that is easy to make.
Making Apple Cider Vinegar
When you soak your oat groats in water overnight, you'll want to add apple cider vinegar, lemon juice, or whey. I like to use apple cider vinegar.
Did you know you can easily and cheaply make homemade apple cider vinegar? I'll show you how in my three-part series. You won't need to buy it from the store anymore!
More Soaking and Sprouting Recipes
In addition to soaking oat groats to make soaked oatmeal, you can also soak beans and nuts, as well as sprout flour to make healthy and delicious homemade recipes.
More Recipes Using Oats
If you're looking for more recipes to make with oats, be sure to try my cowboy cookies and oatmeal bread recipes. And in my Top 7 Meal Extenders for Budget Meals video, I also include a budget-friendly recipe for Spaghetti and Meatballs made with Old Fashioned Rolled Oats.
Storing Whole Grain in Your Prepper Pantry
If you want to store whole grain for the long-term in your extended or Prepper Pantry, I'll show you which grains you need, how to store the grains safely, and turn the grains into flour.
If you want to learn more about how you can start your own Prepper Pantry, be sure to watch my Prepper Pantry series for beginners.
The Flake Lovers Flaker from Mockmill
With your stored whole grain, you can use the Flake Lovers Flaker from Mockmill to create freshly flaked grain. This device flakes whole grain in minutes, and you can use your flaked oat groats to make soaked oatmeal too. (Watch my Flake Lovers Flaker video to see the device in action.)
Mockmill also makes an electric grain mill that is a very affordable and beautifully crafted. This German-made mill stone grinds grain with settings ranging from 1 to 10—fine to coarse ground grain. I use my Mockmill to make fresh grain in many of my videos, and you can see how this electric grain mill works in my Mockmill 100 unboxing video.
And I have great news! The folks at Mockmill are very kind to offer my viewers and readers a special one-time discount on any of the flakers or grain mills that they sell.
If you decide to get a Flake Lovers Flaker or Mockmill electric grain mill, be sure to use my affiliate link for a special one-time 5% discount on Mockmill Stone Grain Mill products, including Ancient Grains, like Einkorn, Emmer, and Spelt. (The discount will appear when you checkout.)
Note: This is not a sponsored post, I purchased these devices myself, and I am a happy user of them in my cooking and baking.
Download Your Free 36-Page Pantry List
For an extensive list of the traditional foods you can make and purchase to stock your pantry, be sure to download my free 36-page Traditional Foods Pantry List. This comprehensive eBook is full of links to recipe videos, helpful articles, and more!
Kitchen Academy Videos
Are you looking for more traditional foods videos? If so, I invite you to join the Traditional Foods Kitchen Academy. Members of this optional paid YouTube community get access to exclusive videos, live streams, and other members-only perks. Plus, your YouTube comments include a special members-only badge.
In the following members-only video, I talk about whole grain baking for the traditional foods kitchen.
Stay in Touch with Mary's Nest
Subscribe to My YouTube Channel for Traditional Foods Videos (Free) - When you subscribe, be sure to click on the notification bell that will let you know each time I upload a new video.
Subscribe to Mary's Traditional Foods Newsletter (Free) - Get a free 36-page eBook for signing up: How to Stock Your Essential Traditional Foods Four-Corners Pantry.
Join the Traditional Foods Kitchen Academy (Optional Paid) - For more detailed videos, live streams, and exclusive members-only perks, join my YouTube membership community.
Order The Modern Pioneer Cookbook (Optional Paid) - Get a printed book of Mary's nourishing recipes from a Traditional Foods Kitchen. This bestselling cookbook is published by Penguin Random House with their DK imprint.
I look forward to having you join me in my Texas Hill Country Kitchen!
Trending Posts on Mary's Nest
Shop for items used in this blog post or video
Favorite Soaked Oatmeal Supplies
Favorite Kitchen Supplies
More Kitchen Supplies with Discount Codes
Learn more about Mockmill electric grain mills for making fresh flour and their Flake Lover's Flaker that flakes whole grain in minutes.
Use promo code MARYSNST for a one-time 15% off Masontops and Breadsmart products on Amazon.com.
Amazon Shop and Shopping Guide
Visit my Shopping Guide page
Get up to 15% off for stocking your Traditional Foods Pantry and equipping your Modern Pioneer Kitchen, including discounts from US Wellness Meats, Farmhouse Teas, Lehman's, Masontops, Cultures for Health, Survival Garden Seeds, Redmond Real Salt, Plan to Eat, and More!
Recommended Reading