Affiliates note: As an Amazon Associate I earn from qualifying purchases. My content may contain affiliate links to products and services. If you click through and make a purchase, I'll receive a small commission. It does not affect the price you pay.
Learn How to Make Ricotta Cheese – The Easy Way! And once you learn how to make this homemade ricotta, you'll discover that it's perfect for using in both pasta dishes and desserts, as well as lots of other recipes. Or you can eat it right from the spoon!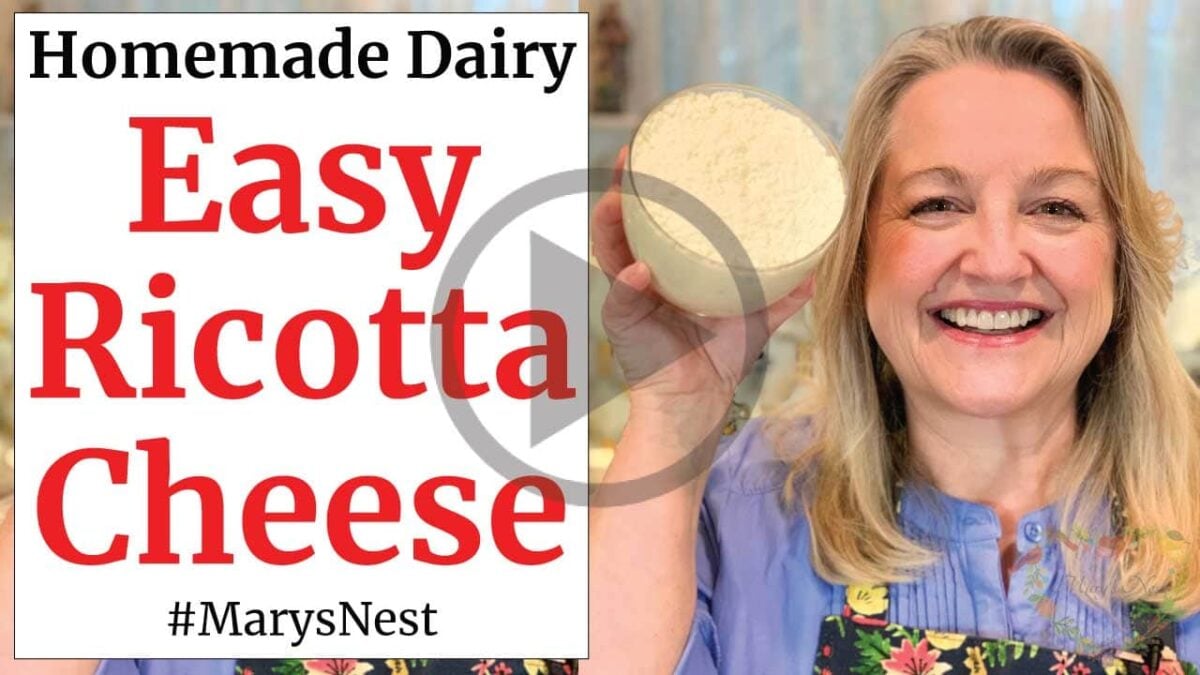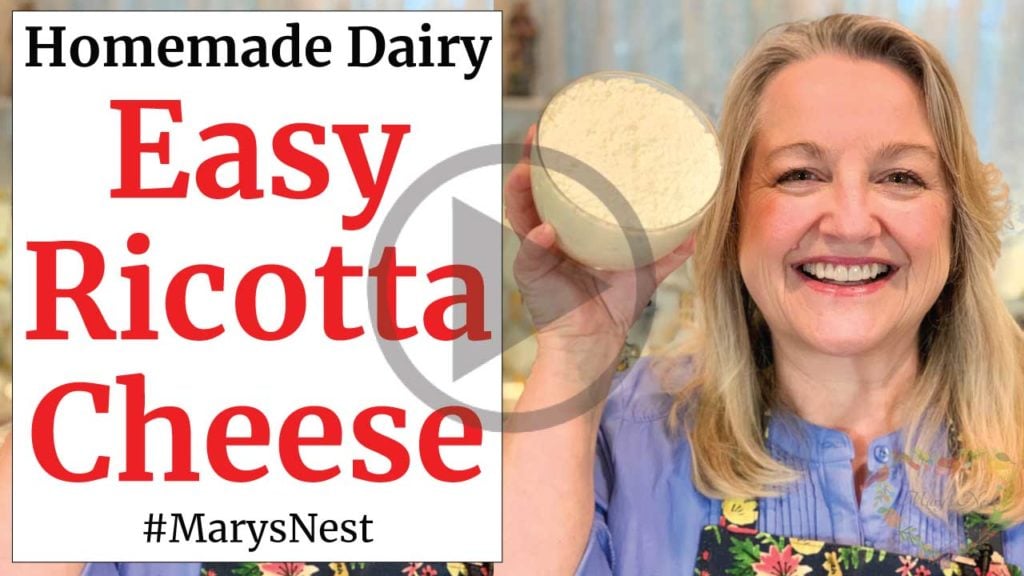 No Need to Start with Mozzarella
This recipe for Ricotta Cheese is the quick version. Traditional Ricotta Cheese is made from whey, which is a by-product of making mozzarella cheese. But this version is made from milk, cream, and a bit of an acid, such as vinegar or lemon juice. That's it. And best of all, it will taste very similar to traditional ricotta!
It's Easy to Make Ricotta Cheese
Not only is this recipe the quick method for making Ricotta Cheese, it's also the easy way. All you have to do is pour your milk and cream—plus your salt, if using—into a heavy bottom pot or saucepan, warm it, and then pour in your vinegar. The curds will start to separate from the whey, and it's those curds that are your homemade Ricotta! You'll strain those curds from the whey for about 30 minutes, which will create the perfect creamy ricotta cheese.
More Homemade Dairy Videos
Now that you've made ricotta cheese, try your hand at other Homemade Dairy recipes, including cottage cheese, kefir, evaporated milk, condensed milk, and an easy yogurt made without a yogurt maker.
Stay in Touch with Mary's Nest
Subscribe to My YouTube Channel for Traditional Foods Videos (Free) - When you subscribe, be sure to click on the notification bell that will let you know each time I upload a new video.
Subscribe to Mary's Traditional Foods Newsletter (Free) - Get a free 36-page eBook for signing up: How to Stock Your Essential Traditional Foods Four-Corners Pantry.
Join the Traditional Foods Kitchen Academy (Optional Paid) - For more detailed videos, live streams, and exclusive members-only perks, join my YouTube membership community.
Order The Modern Pioneer Cookbook (Optional Paid) - Get a printed book of Mary's nourishing recipes from a Traditional Foods Kitchen. This bestselling cookbook is published by Penguin Random House with their DK imprint.
I look forward to having you join me in my Texas Hill Country Kitchen!
How to Make Ricotta Cheese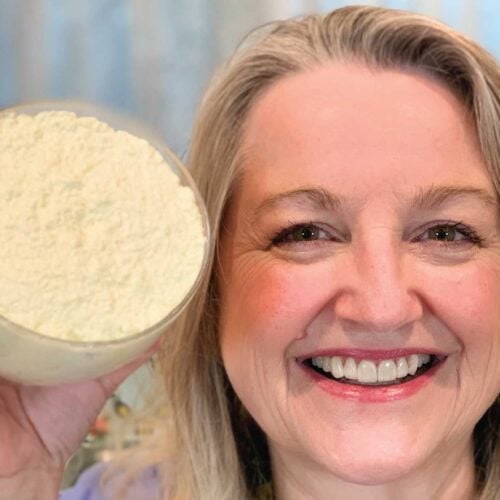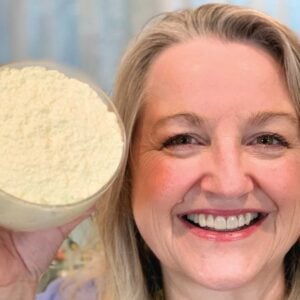 This is the quick and easy way to make Ricotta Cheese that is perfect for using in pasta dishes, as well as desserts.
Equipment
Large Heavy Bottomed Pot or Saucepan
Ingredients
1

gallon

Whole milk

2

cups

Heavy cream

1

teaspoon

Fine ground sea salt, optional

1/4

cup

White vinegar or lemon juice
Instructions
Add milk, cream, and salt (if using) to a pot.

Warm milk to between 195°F and 200°F on medium heat. If you do not have a food-grade thermometer, warming will take between 30-40 minutes, depending on your burner. When you see foam and bubbles form around the edges of your pot, and foam form on the top of the milk/cream mixture, the liquid has most likely reached the proper temperature. (See video.)

Once the milk/cream mixture reaches the proper temperature, turn off the heat but leave the pot on the burner. Pour in the vinegar and stir gently. Allow the milk/cream mixture to sit for 5 minutes.

After 5 minutes, you should see curds forming. If you do not see many curds, add a bit more vinegar. No more than 2 tablespoons of additional vinegar should be necessary to obtain curds.

Once the curds have sufficiently formed, strain the curds and the liquid (whey) into a cheesecloth or flour sack towel lined colander or mesh strainer that has been placed over a bowl. The whey will drain into the bowl, and you will be left with the curds in the lined colander or strainer. Allow the curds to drain for 30 minutes for a cream ricotta or 1 hour for a firmer ricotta.

Once the ricotta is done straining, transfer to a container with a lid and store in the refrigerator. The ricotta will stay fresh refrigerated for about 2 weeks. The "acidic" whey will last approximately 6 months, refrigerated. See video for ideas on how to use the acidic whey.
Watch Mary's Nest on YouTube
Shop for items used in this blog post or video
Favorite Cheese Making Supplies
Recommended Reading
Amazon Shop and Shopping Guide
Visit my Shopping Guide page
Get up to 15% off for stocking your Traditional Foods Pantry and equipping your Modern Pioneer Kitchen, including discounts from Lehman's, Mockmill Grain Mill, Masontops, Cultures for Health, Survival Garden Seeds, Redmond Real Salt, Plan to Eat, US Wellness Meats, and More!