Affiliates note: As an Amazon Associate I earn from qualifying purchases. My content may contain affiliate links to products and services. If you click through and make a purchase, I'll receive a small commission. It does not affect the price you pay.
Here is a quick and easy recipe for a simple weeknight meal using tinned kipper snacks. If kippers are new to you, they are smoked herring. Kippers are usually sold in a pop-top tin and are a type of canned fish often called kipper snacks. You'll find kippers to be reasonably priced. They are a nutrient-dense food rich in Omega-3 fatty acids.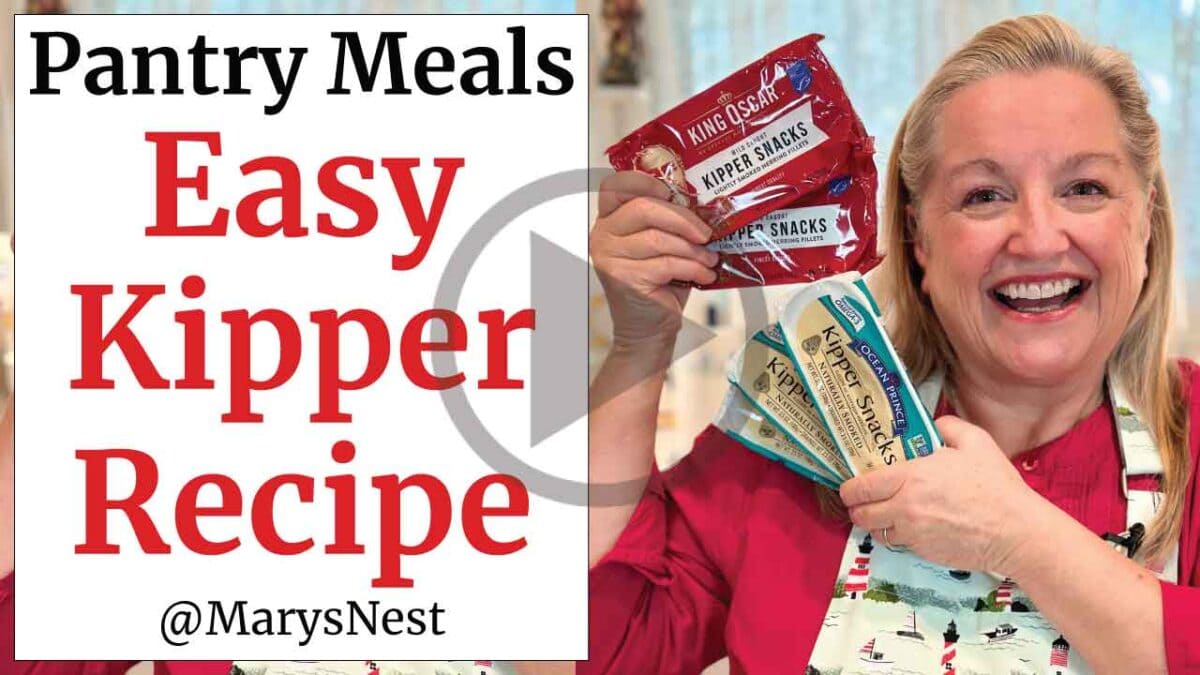 What are Kippers and Why Should Be Eat Them?
Kippers are smoked herring, which are small oily fish rich in Omega-3 fatty acids. This fact sheet from the National Institutes of Health (NIH) shows Omega-3s are especially beneficial to heart and brain health. So to aid your physical and mental health, you'll want to consume fatty fish, like kippers, on a regular basis.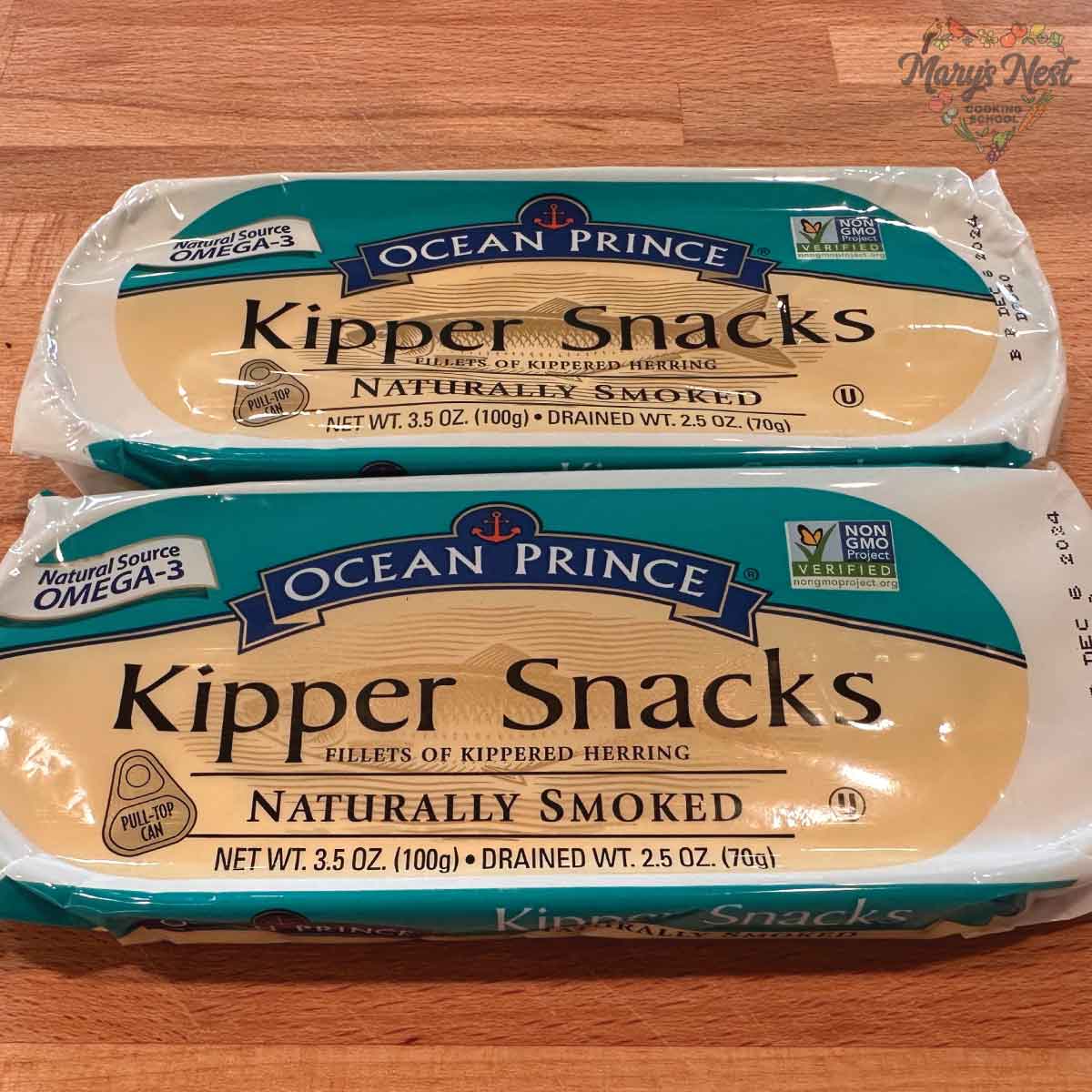 Although fresh kippers are occasionally available from a local fishmonger, they are generally sold pre-cooked in a tin labeled kipper snacks in the United States. These snacks are perfect for home cooks since they are fully cooked and require minimal preparation, making them an ideal ingredient for a quick weeknight meal.
But don't underestimate kippers just because they may be labeled snacks or because they come ready to eat in a can. Kippers are a nutrient-dense food because, ounce for ounce, they are packed with omega-3 fatty acids and are also rich in vitamins D and B12, niacin, and riboflavin.
Ingredients to Make a Kippers Meal
Find the full printable recipe with ingredients below.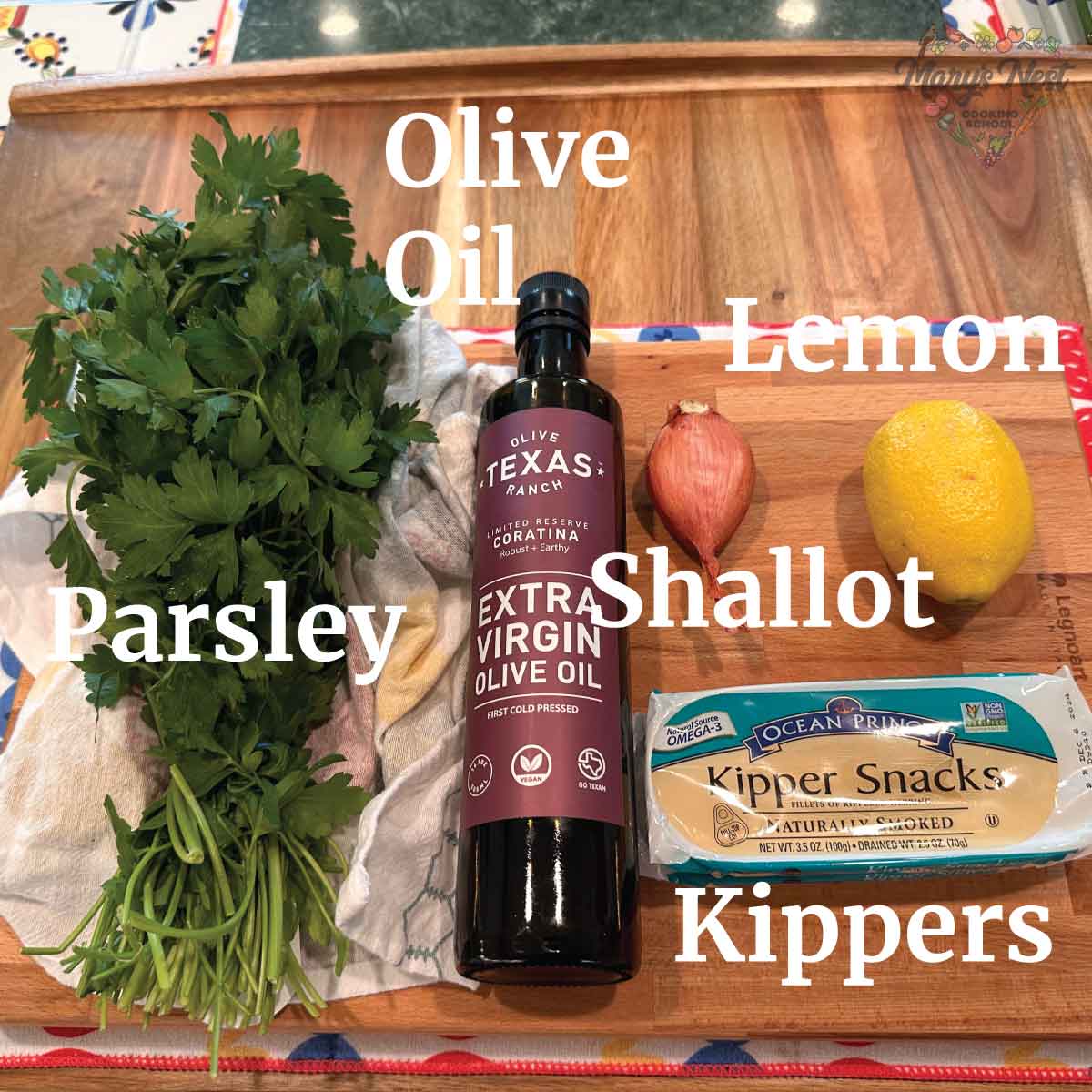 2 Tins of Kippers
1 Bunch of Italian Flat Leaf Parsley
1 Lemon
1 Shallot
Olive Oil
How to Make a Kippers Meal
Find the full printable recipe with measurements below.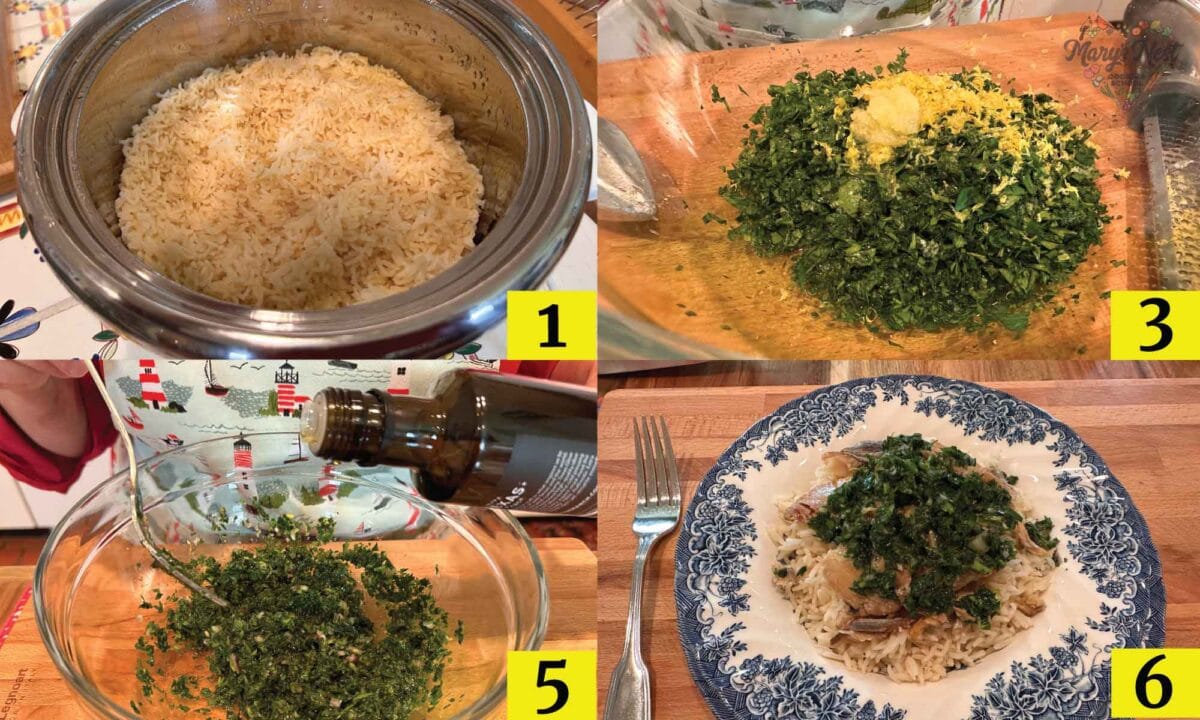 You can prepare a delicious kippers meal as follows:
Cook the rice with chicken broth or bone broth, butter, and sea salt.
When the rice is done, place a portion in a bowl and top the rice with one can of kippers. Set aside.
Chop the parsley and mix it with the lemon zest, pulp, and juice.
Add a minced shallot to the parsley mixture.
Drizzle some olive oil into the parsley mixture to create a sauce.
Top the kippers with the sauce and enjoy!
Variations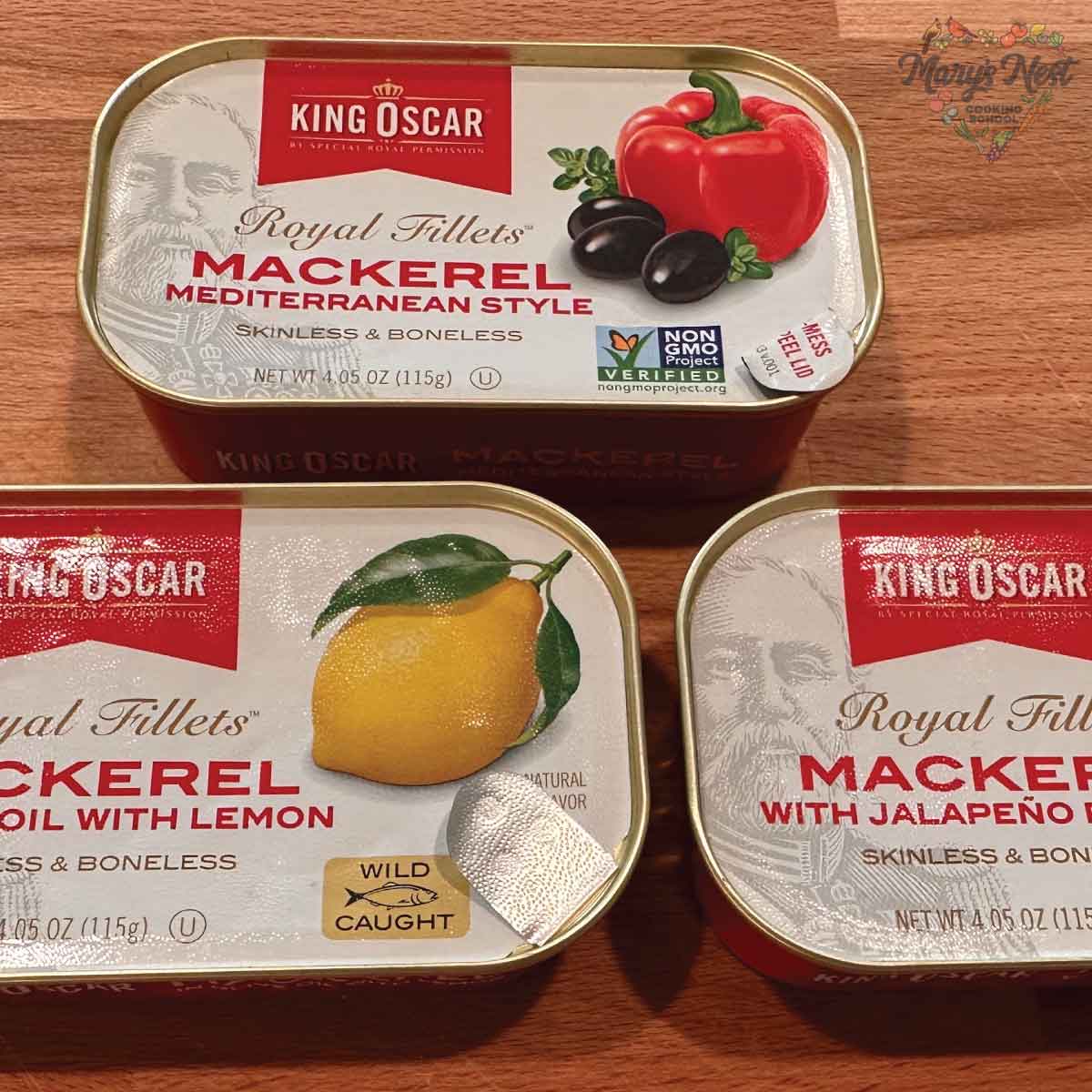 In case you have tried kippers and are not a big fan, not to worry. Canned mackerel works well in this recipe too!
Recipe Tips
The kippers require very little preparation, but be sure to improve the nutritional profile of the rice. In place of water, prepare the rice using the following ingredients:
Chicken Broth or Bone Broth
Butter
Sea Salt
Storing and Reheating
This meal made with tinned kippers is best eaten soon within the time you prepare it.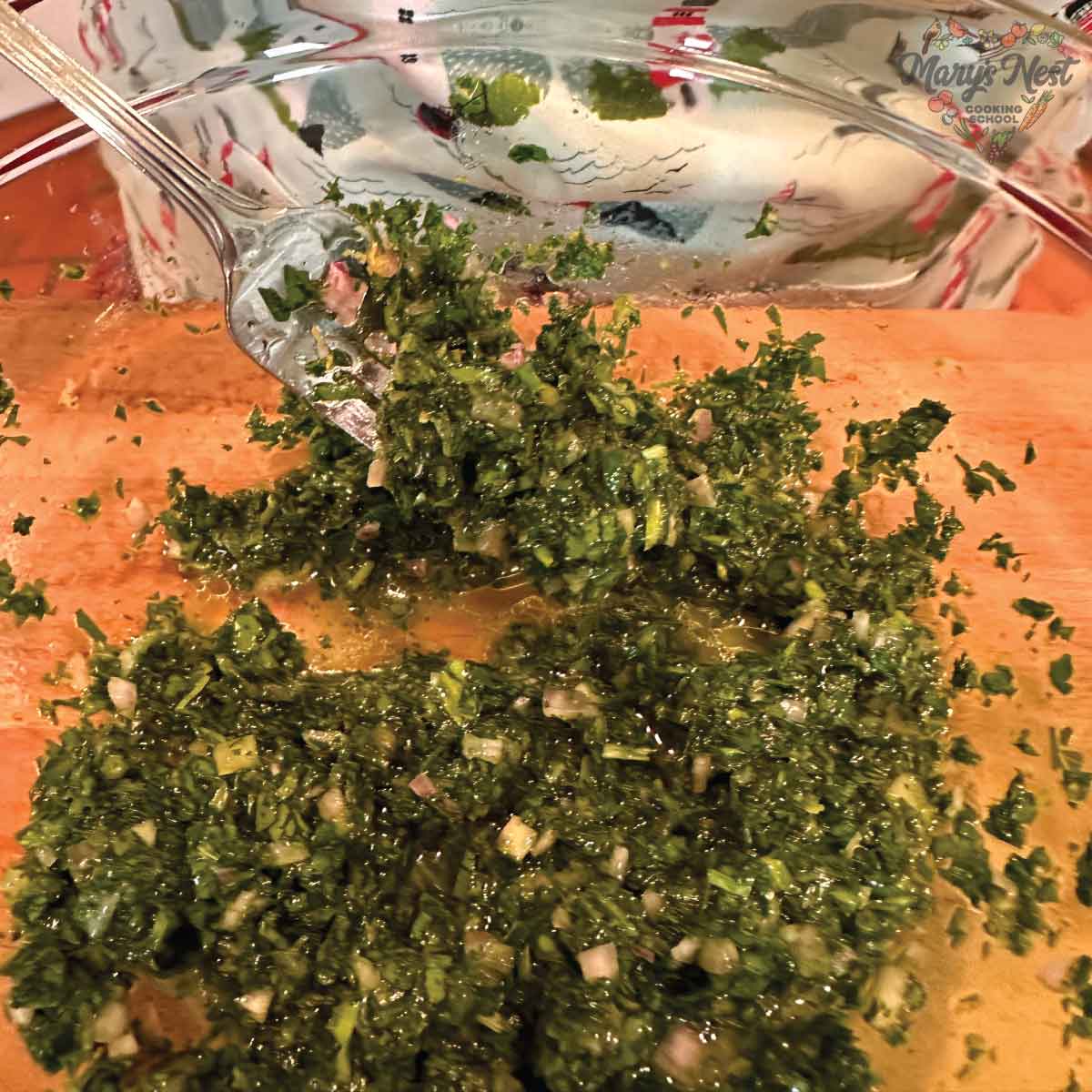 However, you can store the topping in an airtight container in the refrigerator for up to a week. You can also put the topping in your freezer for up to 2 months, but note the freezing process will slightly change the consistency of your parsley mixture.
How to Use Kippers in Other Ways
You can use kippers in a variety of ways, including:
Simply eaten right out of the can.
Topped on crackers with a few capers or a squeeze of lemon juice.
As a source of protein in a salad.
Sautéed in butter and served for breakfast along with toast and eggs.
More Canned Fish Recipes
You can store lots of canned fish in your Prepper Pantry since they are a nutrient-dense food and have a long shelf life. And once you're ready to enjoy your canned fish, try the following recipes.
Download Your Free 36-Page Pantry List
For an extensive list of the traditional foods you can make and purchase to stock your pantry, be sure to download my free 36-page Traditional Foods Pantry List. This comprehensive eBook is full of links to recipe videos, helpful articles, and more!
And if you're looking for a printed book full of my traditional foods recipes that shows you how to create a traditional foods kitchen, be sure to preorder your copy of my new book, The Modern Pioneer Cookbook.
Join the Traditional Foods Kitchen Academy
Are you looking for more traditional foods videos? If so, I invite you to join the Traditional Foods Kitchen Academy. Members of this optional paid YouTube community get access to exclusive videos, live streams, and other members-only perks. Plus, your YouTube comments include a special members-only badge.
During this month's members-only live stream, we talked about a variety of topics, including a preview of upcoming videos.
I talk about the people I met at this year's conference and share some behind-the-scenes of my new cookbook.
Get ready to harness the power of gluten-free buckwheat to help a healthy diet.
Stay in Touch with Mary's Nest
Subscribe to My YouTube Channel for Traditional Foods Videos (Free) - When you subscribe, be sure to click on the notification bell that will let you know each time I upload a new video.
Subscribe to Mary's Traditional Foods Newsletter (Free) - Get a free 36-page eBook for signing up: How to Stock Your Essential Traditional Foods Four-Corners Pantry.
Join the Traditional Foods Kitchen Academy (Optional Paid) - For more detailed videos, live streams, and exclusive members-only perks, join my YouTube membership community.
Order The Modern Pioneer Cookbook (Optional Paid) - Get a printed book of Mary's nourishing recipes from a Traditional Foods Kitchen. This bestselling cookbook is published by Penguin Random House with their DK imprint.
I look forward to having you join me in my Texas Hill Country Kitchen!
Tinned Kippers Recipe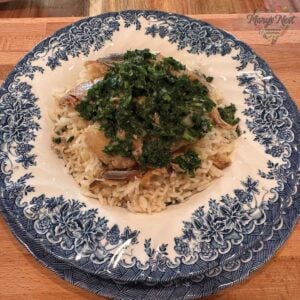 Here is a quick and easy recipe for a simple weeknight meal using tinned kippers.
Ingredients
2

cups

Cooked rice

See Recipe Notes.

2

cans

Kippers

Alternatively, you can use canned mackerel.

1

bunch

Flat-leaf Italian Parsley, chopped, stems removed

See the recipe video for the process of trimming your parsley.

1

large

Lemon, zest, juice, and pulp

Be sure to remove the seeds.

1

medium

Shallot, minced

1/4-1/2

cup

Extra-virgin olive oil
Instructions
Put one cup of the cooked rice into each bowl.

Open the 2 cans of kippers.

Empty the contents of one can of kippers on the rice in your first bowl. Repeat this process with the second can of kippers in your second bowl.

Mix the parsley, lemon zest, juice, pulp, and shallots in a bowl and mix well to incorporate.

Add in enough olive oil to the parsley mixture to make a sauce.

Top the kippers with as much sauce as you would like and serve immediately. This dish is best consumed when made.

You can store any remaining sauce in an airtight container in the refrigerator for up to one week.
Notes
Preparing Rice: To increase the nutrition of the rice, replace the water with chicken broth or chicken bone broth, 1 tablespoon of butter, and a dash of sea salt. Cook as usual.
Find this recipe and video at https://marysnest.com/how-to-make-an-easy-meal-with-kipper-snacks/
Copyright © 2023 Mary's Nest, LLC, All Rights Reserved
Nutrition
Calories:
1144
kcal
|
Carbohydrates:
157
g
|
Protein:
44
g
|
Fat:
36
g
|
Saturated Fat:
6
g
|
Polyunsaturated Fat:
5
g
|
Monounsaturated Fat:
23
g
|
Cholesterol:
99
mg
|
Sodium:
502
mg
|
Potassium:
730
mg
|
Fiber:
5
g
|
Sugar:
3
g
|
Vitamin A:
2954
IU
|
Vitamin C:
69
mg
|
Calcium:
411
mg
|
Iron:
6
mg
Watch Mary's Nest on YouTube
Shop for items used in this blog post or video
Favorite Kitchen Supplies
Amazon Shop and Shopping Guide
Visit my Shopping Guide page
Get up to 15% off for stocking your Traditional Foods Pantry and equipping your Modern Pioneer Kitchen, including discounts from Lehman's, Mockmill Grain Mill, Masontops, Cultures for Health, Survival Garden Seeds, Redmond Real Salt, Plan to Eat, US Wellness Meats, and More!
Recommended Reading