How to Make Chicken Bouillon Powder in the Oven or Dehydrator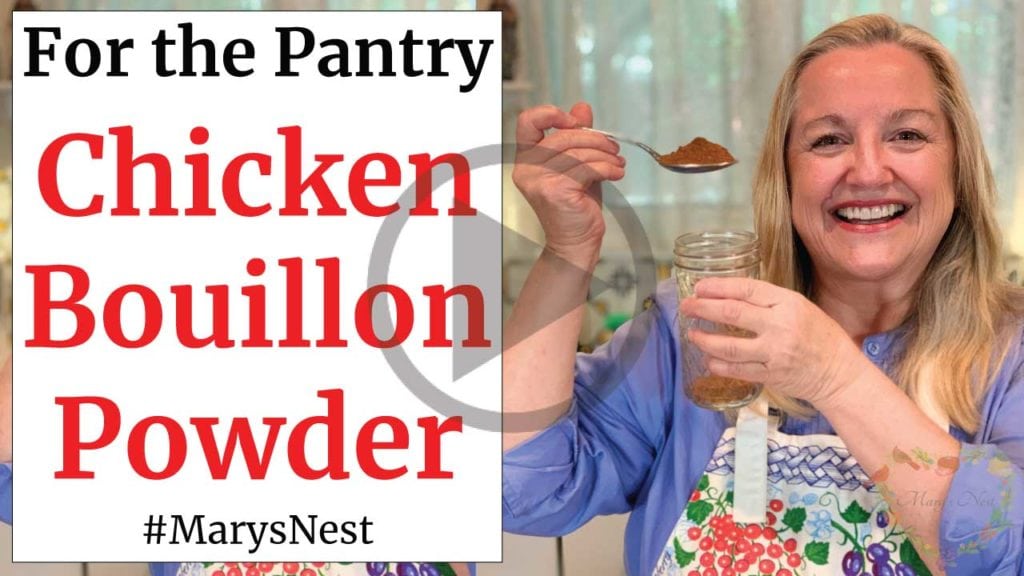 In this video, you'll learn how to make chicken bouillon powder in the oven or dehydrator. With this easy process, you can create shelf-stable bouillon and store it for up to one year in your pantry.
To make bouillon powder, you can use broth, stock, or bone broth. Whatever you start with, your bouillon will turn out great. (Check out my earlier video to learn about the difference between broth, stock, and bone broth and how to make them.)
Why Homemade Bouillon Powder
Bouillon powder of any kind—beef, chicken, or vegetable—is an essential ingredient to have in your pantry. Unfortunately, store-bought bouillon contains assorted chemicals, preservatives, and artificial colorings that we don't want to bring into our traditional foods kitchen.
So what can you do? Make homemade bouillon powder by following this easy and affordable printable recipe. Making chicken bouillon powder is especially economical if you use your homemade Roast Chicken Bone Broth as the base. Roast chicken bone broth only costs pennies a jar to make since you use the carcass of a roast chicken—something many folks throw out—to make your bone broth.
Bouillon is a Real Space Saver
One of my favorite reasons for making homemade chicken bouillon powder is because of the storage space it saves in your kitchen. Once dehydrated, one cup of chicken broth, stock, or bone broth reduces down to approximately one tablespoon of powder! For example, you can easily store several bottles of homemade broth as shelf-stable bouillon in your pantry.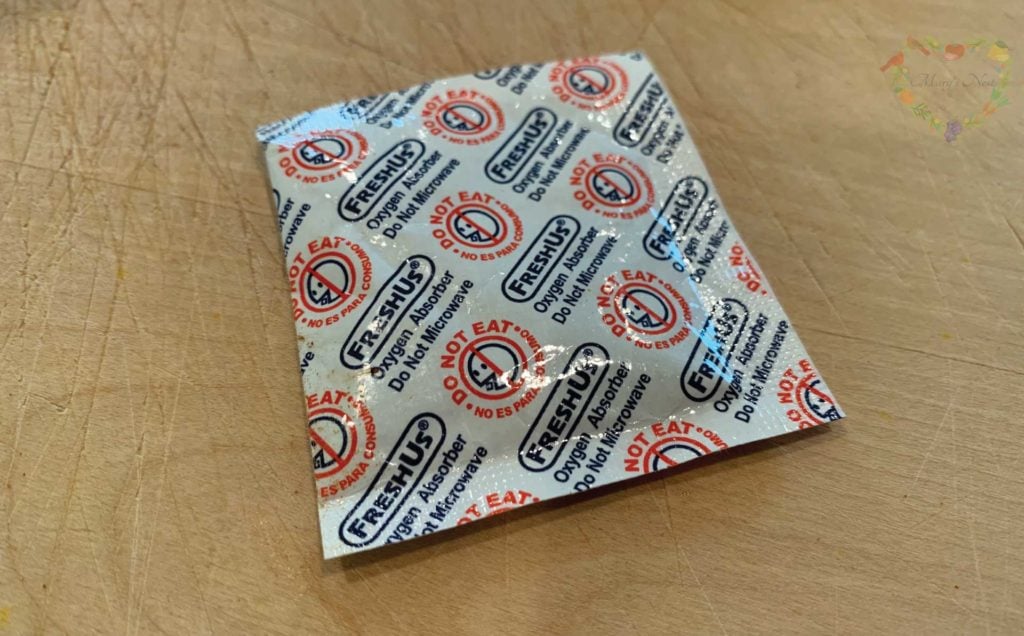 I have found the best way to store bouillon is in canning jars with an oxygen absorber. This handy insert will help keep out moisture.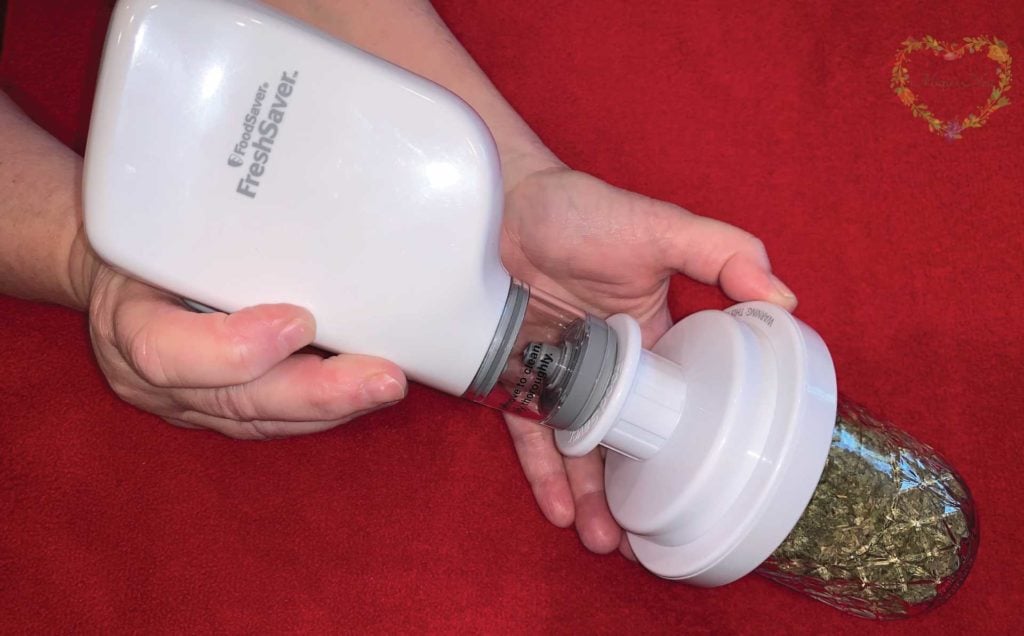 If you want to take another step to further extend the shelf life of your bouillon, use a FoodSaver device to extract as much air out of the jar as possible. My favorite is the reasonably-priced, handheld FoodSaver Vacuum Sealer (or the newer version) with the FoodSaver Jar Kit. (Watch my recipe video to see how to use the FoodSaver.)
How to Use Chicken Bouillon Powder
You can easily rehydrate your Chicken Bouillon Powder by adding it to a cup with hot water. Alternatively, you can add a teaspoon or tablespoon of your bouillon right into your soup pot as a base for soups or stews. You can also mix your bouillon into your gravies or casseroles—wherever you want to add a chicken flavor. It's very versatile!
More Bouillon Videos
Now that you've learned how to make chicken bouillon, check out the videos below where I share with you how to make beef and vegetable bouillon powders too!
Stay in Touch with Mary's Nest
Subscribe to My YouTube Channel for Traditional Foods Videos (Free) - When you subscribe, be sure to click on the notification bell that will let you know each time I upload a new video.


Subscribe to Mary's Traditional Foods Newsletter (Free) - Get a free eBook for signing up: How to Stock Your Essential Traditional Foods Four-Corners Pantry.


Join the Traditional Foods Kitchen Academy (Optional Paid) - For more detailed videos, live streams, and exclusive members-only perks, join my YouTube membership community.
I look forward to having you join me in my Texas Hill Country Kitchen!
Love,
Mary
♥
Shop for items used in this blog post or video
Favorite Dehydrating Supplies
Recommended Reading
Amazon Shop and Shopping Guide
Visit my Shopping Guide page
Learn where I buy my beef bones, electric grain mills, sprouted grains, and more…and get special discounts for Mary's Nest visitors, including from US Wellness Meats, Mockmill, Masontops, and Cultures for Health.
*Affiliates note: As an Amazon Associate I earn from qualifying purchases. My videos and blog posts may contain affiliate links to products and services. If you click through and make a purchase, I'll receive a small commission. It does not affect the price you pay.
**Disclaimer: I am not a medical doctor, a medical professional, a dietician, or a nutritionist. All content found on the MarysNest.com website, including text, images, videos, eBooks or eGuides, social media, or other formats, were created solely for informational purposes only. The content is not intended to be a substitute for professional medical advice, diagnosis, or treatment. Always seek the advice of your physician or other qualified healthcare provider with any questions you may have regarding a medical condition or proper nutritional advice. Never disregard professional medical advice or delay in seeking it because of something you have watched in a video or read on this website. Use caution when following the recipe in this video. The creator and publisher of this video and website will not be held responsible for any adverse effects that may arise from the use of this recipe and method or any other recipe and method on this website or corresponding video channel.