How to Make Turmeric Tea to Boost Your Immune System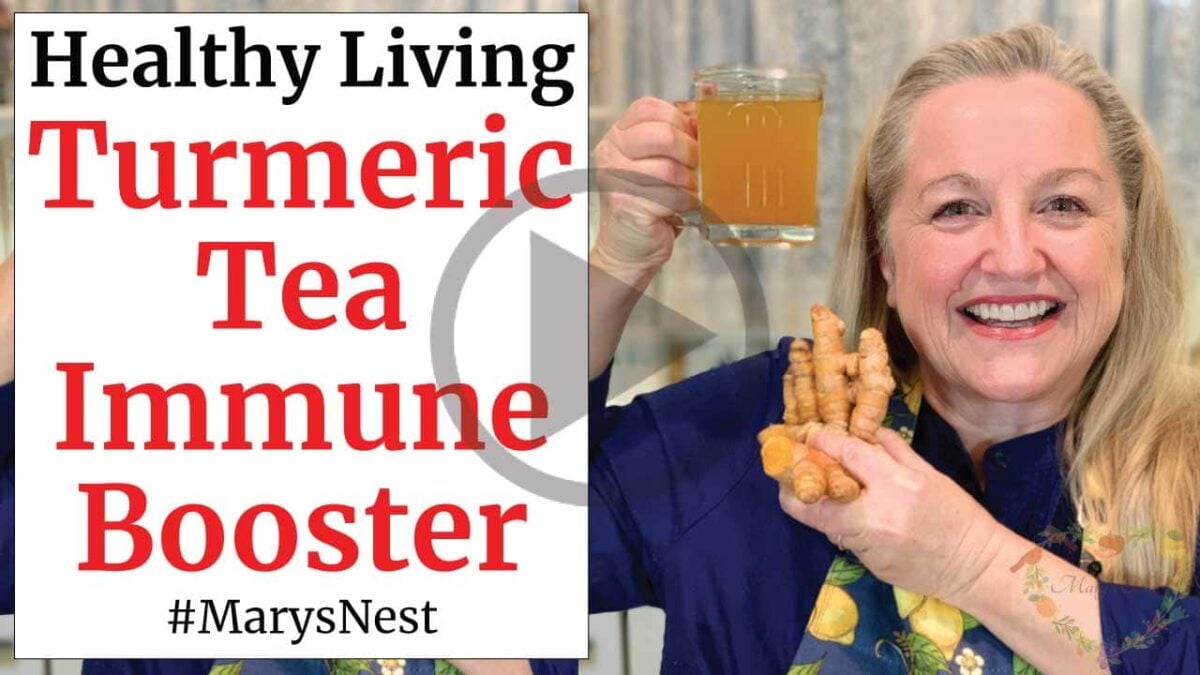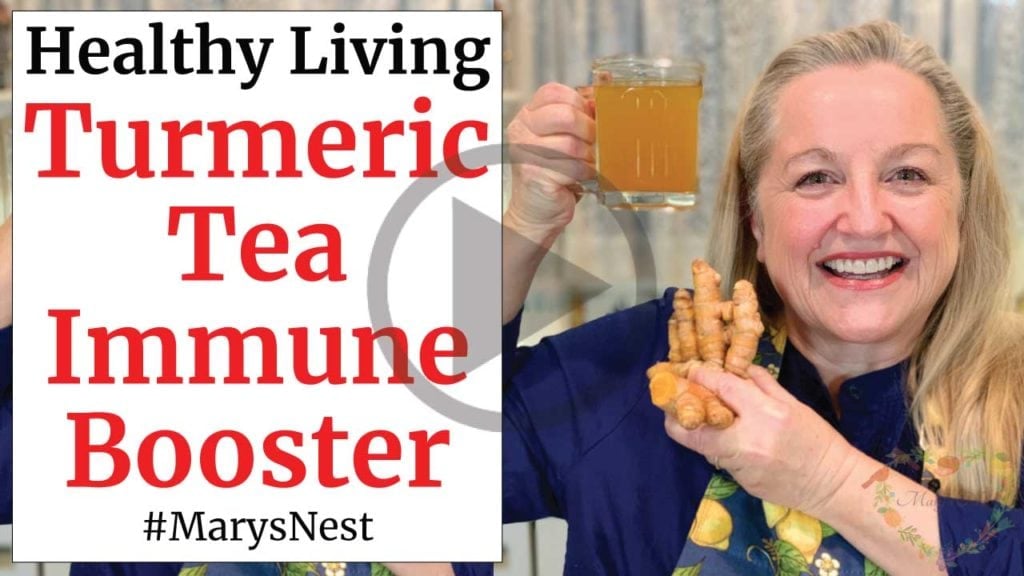 Today, I'm sharing how to make Turmeric Tea. This delightfully light beverage is an antioxidant powerhouse that will give your immune system a boost to help ward off colds and flu.
*Affiliates note: As an Amazon Associate I earn from qualifying purchases. My content may contain affiliate links to products and services. If you click through and make a purchase, I'll receive a small commission. It does not affect the price you pay.
The Power of Turmeric
The turmeric root looks very similar to ginger, but when you slice it open, the inside of the root appears orange like a carrot. You can use the turmeric root as is, or you can grind and dry it into a powder that is commonly used in cooking.
Thanks to scientists, we know that turmeric contains curcuminoids, and these curcuminoids have medicinal properties. The most powerful curcuminoid in turmeric is curcumin. To learn more about how curcumin boosts your health, read the introduction of the following article
What Does Curcumin Do?
Curcumin has potent anti-inflammatory effects and is also an antioxidant. These antioxidants fight against oxidation in the body that can cause damage at the cellular level.
Curcumin helps to clear respiratory infections, suppress coughs, and build overall immunity, which is especially important during cold and flu season. And what better way to take curcumin than in the former of a nice hot cup of Turmeric Tea! To learn more about the effects of curcumin on your immune system, read the following article:
What's the Role of Black Pepper?
Curcumin provides us with many beneficial features, but it has one drawback. It can be difficult for us to absorb. But that's where black pepper comes to the rescue! When you ingest turmeric—and its main beneficial ingredient, curcumin—you'll want to include a bit of black pepper with it.
Black pepper contains an ingredient called piperine. And piperine enhances curcumin absorption in the body by up to 2,000%! To learn more about this ingredient, read the following articles:
Curcumin is also fat-soluble, so in addition to combining it with black pepper, it's also a good idea to take it with a meal that contains fat like butter or ghee. To learn more about how these ingredients work well together, read the following article:
Making Turmeric Tea
Making Turmeric Tea is so easy because the basic recipe contains only four ingredients. Well, five, if you count the water! 😉
But an attractive feature about having this basic recipe in your repertoire is that you can customize it any way you like. As I describe in my printable recipe, you can add a whole host of herbs and spices to boost its immune building properties further.
More Immune Boosting Recipes
For more recipes for immune-boosting foods and home remedies, watch the following videos:
Stay in Touch with Mary's Nest
Subscribe to My YouTube Channel for Traditional Foods Videos (Free) - When you subscribe, be sure to click on the notification bell that will let you know each time I upload a new video.
Subscribe to Mary's Traditional Foods Newsletter (Free) - Get a free 36-page eBook for signing up: How to Stock Your Essential Traditional Foods Four-Corners Pantry.
Join the Traditional Foods Kitchen Academy (Optional Paid) - For more detailed videos, live streams, and exclusive members-only perks, join my YouTube membership community.
Order The Modern Pioneer Cookbook (Optional Paid) - Get a printed book of Mary's nourishing recipes from a Traditional Foods Kitchen. This bestselling cookbook is published by Penguin Random House with their DK imprint.
I look forward to having you join me in my Texas Hill Country Kitchen!
Shop for items used in this blog post or video
Favorite Home Remedy Supplies
Favorite Home Remedy Equipment
Amazon Shop and Shopping Guide
Recommended Reading
**Disclaimer: I am not a medical doctor, a medical professional, a dietician, or a nutritionist. All content found on the MarysNest.com website, including text, images, videos, eBooks or eGuides, social media, or other formats, were created solely for informational purposes only. The content is not intended to be a substitute for professional medical advice, diagnosis, or treatment. Always seek the advice of your physician or other qualified healthcare provider with any questions you may have regarding a medical condition or proper nutritional advice. Never disregard professional medical advice or delay in seeking it because of something you have watched in a video or read on this website. Use caution when following the recipe in this video. The creator and publisher of this video and website will not be held responsible for any adverse effects that may arise from the use of this recipe and method or any other recipe and method on this website or corresponding video channel.