How to Make an Alcohol-Free Lemon Hot Toddy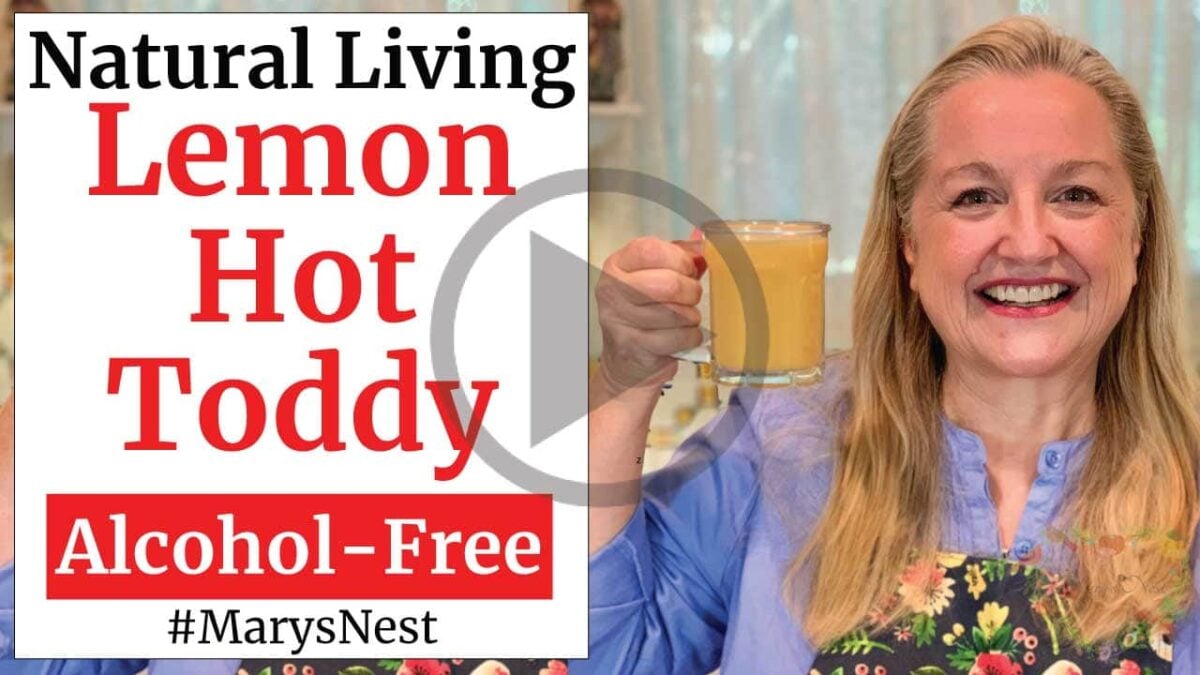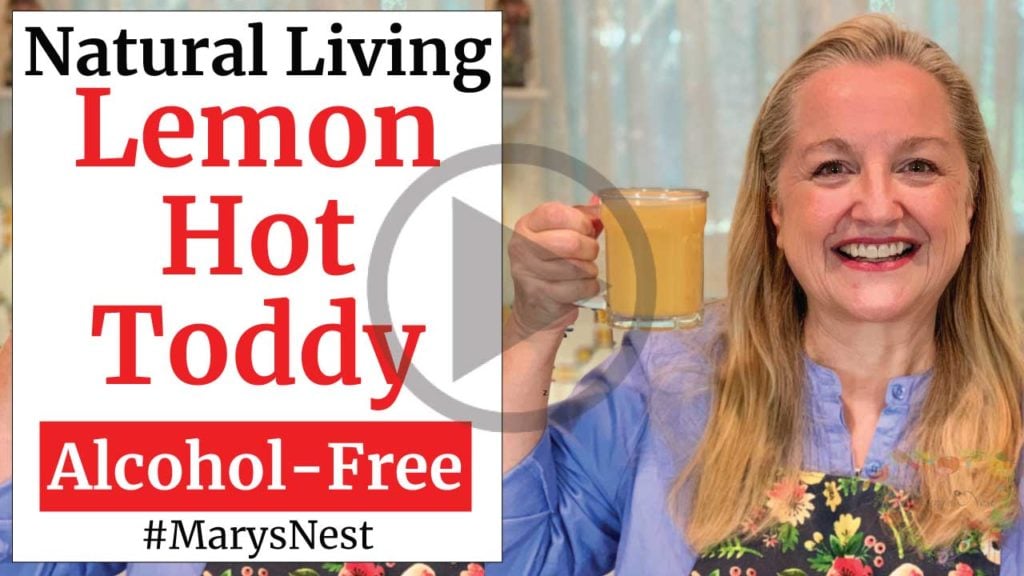 Learn how to make this three-ingredient Lemon Hot Toddy. This alcohol-free toddy is perfect to have on hand as a natural home remedy during cold and flu season.
*Affiliates note: As an Amazon Associate I earn from qualifying purchases. My content may contain affiliate links to products and services. If you click through and make a purchase, I'll receive a small commission. It does not affect the price you pay.
What Is a Hot Toddy and Where Did It Start?
No one knows for certain how the first Hot Toddy recipe first started or where the name came from, but Hot Toddies are believed to have been "invented" as an alcoholic beverage sometime in the 1700s in Scotland. I'm sure it warmed the cockles of a Scotsman's heart after coming in from a long day working in the Highlands during a cold and bleak winter.
But we may owe the Hot Toddy's actual origin to Scottish women who did not like the smokey flavor of "Scotch," which was the staple liquor of Scotland. Someone came up with the idea to sweeten the Scotch with honey, add a touch of lemon juice, add a few spices (maybe cloves?), and warm the beverage. And now, this tasty concoction was more palatable to the ladies. (Sounds like a very clever lady created this recipe! 😉)
Can a Hot Toddy be Alcohol-Free?
The idea of a Hot Toddy sounds like it would open up the flanges of one's bronchial passages when a cold or flu strikes, but what if you don't want to make this hot drink with alcohol? Don't worry! I've got you covered.
In this tutorial video and accompanying printable recipe, I show you how easy it is to make an alcohol-free Hot Toddy with just three simple ingredients. And you can definitely modify the recipe to fit your tastes and to help you breathe easier when you feel congested!
Create Your Simple Syrup
Before making this Lemon Hot Toddy, watch the following video to learn how to make your Ginger Simple Syrup. This healthy simple syrup is perfect for sweetening your Toddy.
Honey Recipe Videos
For more natural remedies that take advantage of the wonderful healing and medicinal properties of honey, check out the following videos.
Drink and Tonic Recipe Videos
And for more natural home remedy drinks, be sure to try Fire Cider, Beet Kvass, and Kombucha. These drinks will give your immune system a wonderful boost. And in the case of Kvass and Kombucha, you'll enhance your gut health with a dose of probiotics!
More Natural Living Recipe Videos
Elderberry Syrup boosts your immune system to help stave off colds and flu. And now you can save money by making this wonderful tonic at home! No need to buy those small, expensive bottles of this wonderful elixir. You can easily whip up a batch on your stovetop.
Battling a cough with that cold? No problem! Try this homemade cough syrup with honey and thyme to soothe your bronchial passages in no time.
And if you like the idea of making natural home remedies with just a few ingredients from your pantry, then you'll love this easy cold and flu remedy that was a favorite my mom always kept on hand during cold and flu season.
Stay in Touch with Mary's Nest
Subscribe to My YouTube Channel for Traditional Foods Videos (Free) - When you subscribe, be sure to click on the notification bell that will let you know each time I upload a new video.
Subscribe to Mary's Traditional Foods Newsletter (Free) - Get a free 36-page eBook for signing up: How to Stock Your Essential Traditional Foods Four-Corners Pantry.
Join the Traditional Foods Kitchen Academy (Optional Paid) - For more detailed videos, live streams, and exclusive members-only perks, join my YouTube membership community.
Order The Modern Pioneer Cookbook (Optional Paid) - Get a printed book of Mary's nourishing recipes from a Traditional Foods Kitchen. This bestselling cookbook is published by Penguin Random House with their DK imprint.
I look forward to having you join me in my Texas Hill Country Kitchen!
Shop for items used in this blog post or video
Favorite Simple Syrup Making Supplies
Amazon Shop and Shopping Guide
Visit my Shopping Guide page
Get up to 15% off for stocking your Traditional Foods Pantry and equipping your Modern Pioneer Kitchen, including discounts from Lehman's, Mockmill Grain Mill, Masontops, Cultures for Health, Survival Garden Seeds, Redmond Real Salt, Plan to Eat, US Wellness Meats, and More!
Recommended Reading
**Disclaimer: I am not a medical doctor, a medical professional, a dietician, or a nutritionist. All content found on the MarysNest.com website, including text, images, videos, eBooks or eGuides, social media, or other formats, were created solely for informational purposes only. The content is not intended to be a substitute for professional medical advice, diagnosis, or treatment. Always seek the advice of your physician or other qualified healthcare provider with any questions you may have regarding a medical condition or proper nutritional advice. Never disregard professional medical advice or delay in seeking it because of something you have watched in a video or read on this website. Use caution when following the recipe in this video. The creator and publisher of this video and website will not be held responsible for any adverse effects that may arise from the use of this recipe and method or any other recipe and method on this website or corresponding video channel.