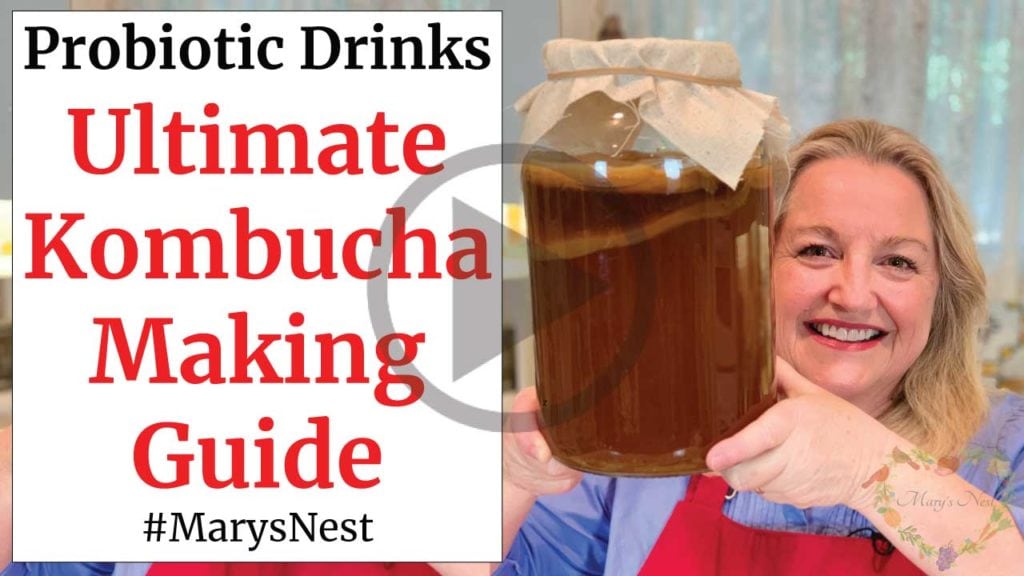 Today, I am sharing my Beginner's Guide to Kombucha Making so that anyone can learn how to make this probiotic-rich fermented tea at home!
*Affiliates note: As an Amazon Associate I earn from qualifying purchases. My videos and blog posts may contain affiliate links to products and services. If you click through and make a purchase, I'll receive a small commission. It does not affect the price you pay.
What is Kombucha?
Kombucha is basically a fermented tea that is made with a "SCOBY." And what exactly is a SCOBY? Great question! It stands for "Symbiotic Culture of Bacteria and Yeast."
It's this SCOBY that allows us to take a simple sweetened black tea and turn it into a delightfully effervescent probiotic-rich beverage. We can do this process at home for a fraction of the cost of buying it from the store!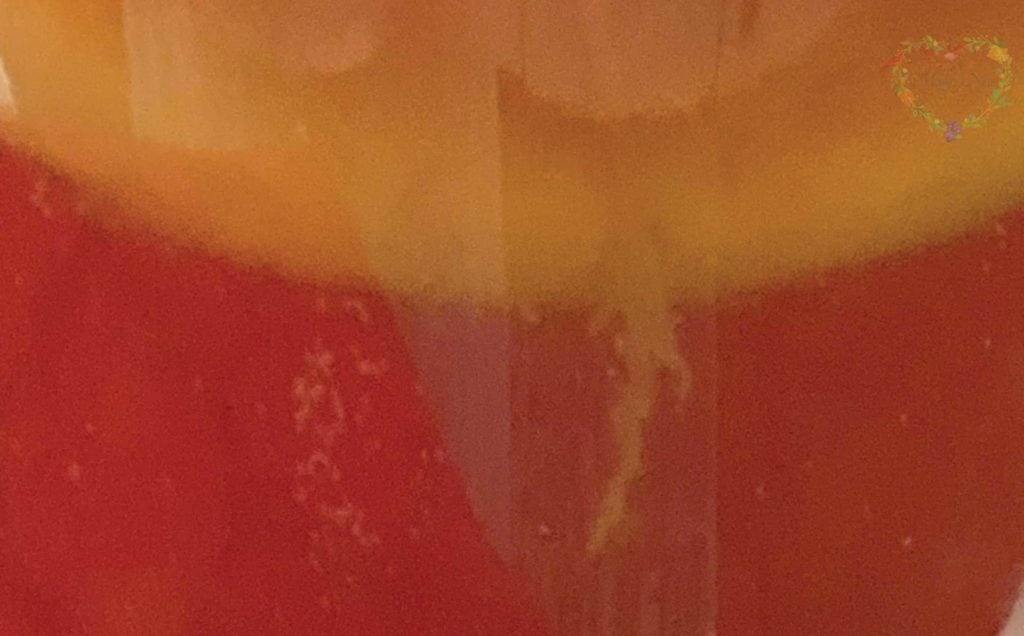 Where do I find a SCOBY?
If you have a friend who makes Kombucha, you may be able to get a SCOBY from them along with a couple of cups of the starter tea culture. If not, no problem.
Right now, you can buy a large SCOBY and the accompanying starter tea culture online. Alternatively, if you live near a company that brews Kombucha for sale, they may also sell you a SCOBY.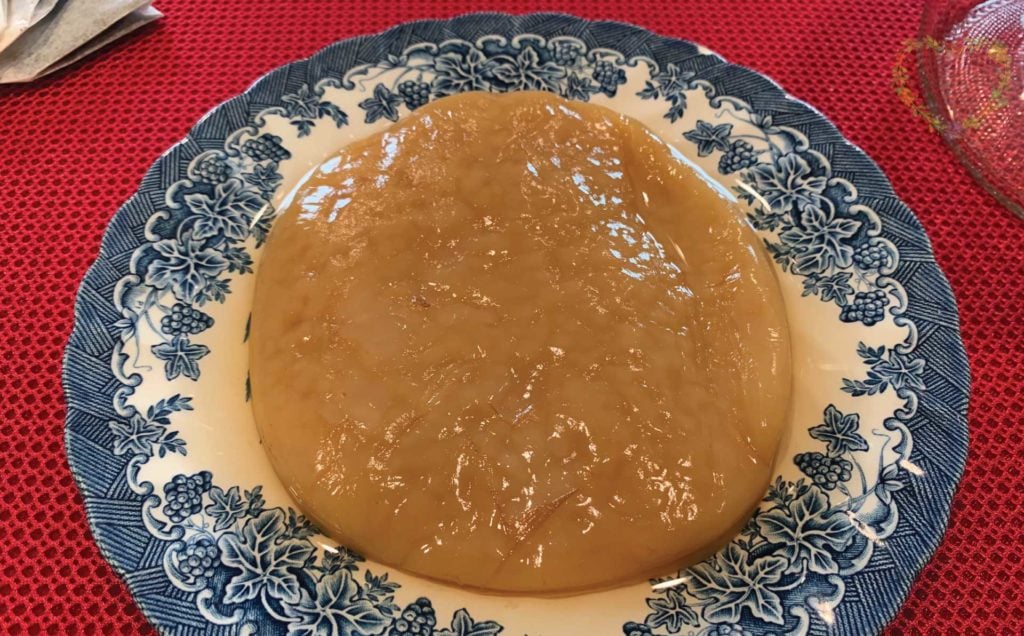 Making Kombucha
Once you have your SCOBY, you're all ready to make Kombucha. In my video and printable recipe, I'll walk you through all the steps from brewing your tea, sweetening your tea, adding your SCOBY, and fermenting the tea to make Kombucha. And once you make your first batch of fermented tea, you can also do a second ferment where you can add all sorts of flavorings, including fruit, spices, and herbs.
So get your SCOBY and watch my tutorial video as I walk you through this full-length class on how to make your own Kombucha at home!
More Probiotic Drink Recipes
As you're learning how to make this fermented tea, be sure to check out these other videos for making lots of delicious and nutritious probiotic-rich drinks.
Disclaimer
I am not a doctor or medical professional. If you are not feeling well, please seek professional medical attention and medicine. And if you are thinking of supplementing your treatment with home remedies, be sure to talk to your medical professional about them. It's important that you get the medicine and treatments you need to get back to good health.
Download Your Free 36-Page Pantry List
For an extensive list of the traditional foods you can make and purchase to stock your pantry, be sure to download my free 36-page Traditional Foods Pantry List. This comprehensive eBook is full of links to recipe videos, helpful articles, and more!
Kitchen Academy Videos
Are you looking for more traditional foods videos? If so, I invite you to join the Traditional Foods Kitchen Academy. Members of this optional paid YouTube community get access to exclusive videos, live streams, and other members-only perks. Plus, your YouTube comments include a special members-only badge.
In the following members-only live stream video replay, I talk about Beef Tallow, Sourdough, and Store-Bought Kombucha.
Stay in Touch with Mary's Nest
Subscribe to My YouTube Channel for Traditional Foods Videos (Free) - When you subscribe, be sure to click on the notification bell that will let you know each time I upload a new video.


Subscribe to Mary's Traditional Foods Newsletter (Free) - Get a free eBook for signing up: How to Stock Your Essential Traditional Foods Four-Corners Pantry.


Join the Traditional Foods Kitchen Academy (Optional Paid) - For more detailed videos, live streams, and exclusive members-only perks, join my YouTube membership community.
I look forward to having you join me in my Texas Hill Country Kitchen!
Love,
Mary
♥
Trending Posts on Mary's Nest
Shop for items used in this blog post or video
Favorite Fermented Beverage Making Supplies
Use promo code MARYSNST for a one-time 15% off Masontops and Breadsmart products on Amazon.com.
Favorite Kitchen Supplies
More Kitchen Supplies with Discount Codes
Use my Mockmill affiliate link for a special one-time 5% discount on Mockmill Stone Grain Mill products, including Ancient Grains, like Einkorn, Emmer, and Spelt. (The Mockmill discount will appear when you checkout.)
Amazon Shop and Shopping Guide
Recommended Reading
**Disclaimer: I am not a medical doctor, a medical professional, a dietician, or a nutritionist. All content found on the MarysNest.com website, including text, images, videos, eBooks or eGuides, social media, or other formats, were created solely for informational purposes only. The content is not intended to be a substitute for professional medical advice, diagnosis, or treatment. Always seek the advice of your physician or other qualified healthcare provider with any questions you may have regarding a medical condition or proper nutritional advice. Never disregard professional medical advice or delay in seeking it because of something you have watched in a video or read on this website. Use caution when following the recipe in this video. The creator and publisher of this video and website will not be held responsible for any adverse effects that may arise from the use of this recipe and method or any other recipe and method on this website or corresponding video channel.