How to Make Switchel – The 18th Century Energy Drink Recipe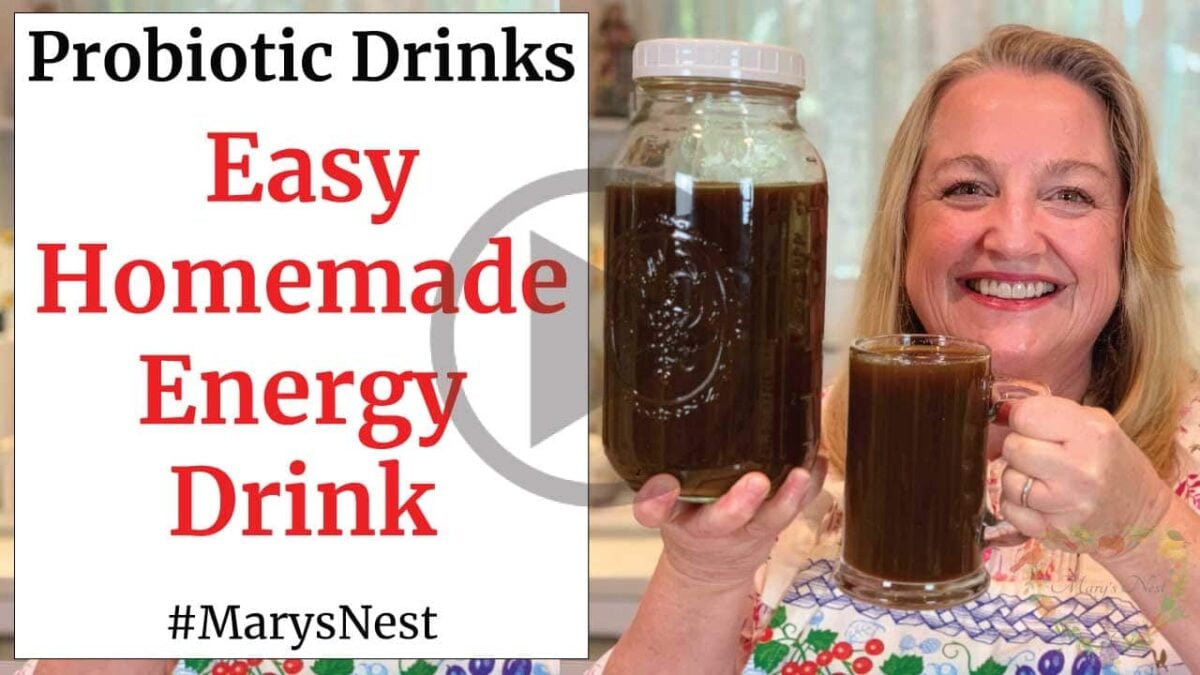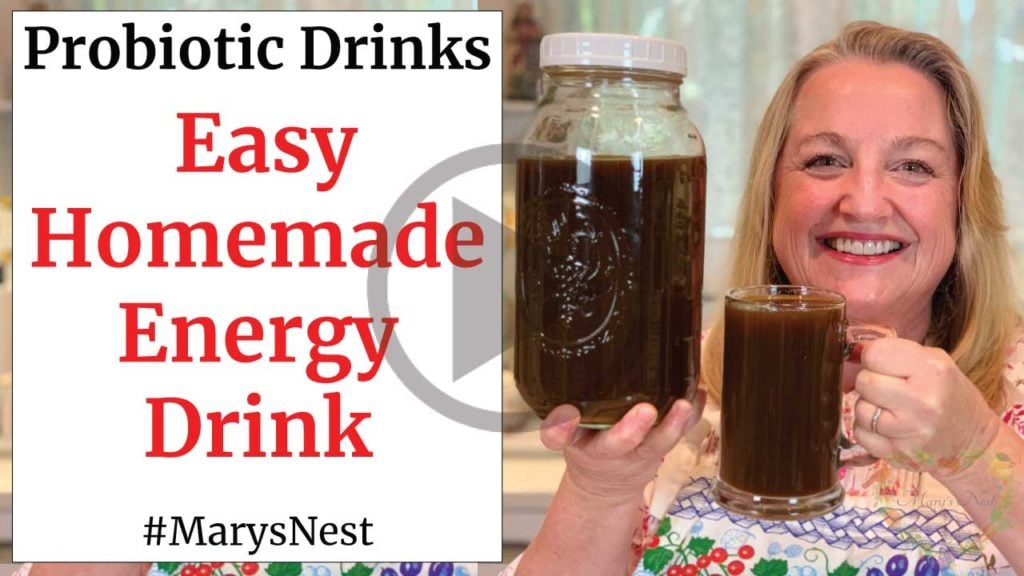 If you need a tasty, all-natural energy drink, Switchel is the beverage for you! Learn how to make this refreshing 18th-century energy drink that's perfect for enjoying after exercise or hard work.
*Affiliates note: As an Amazon Associate I earn from qualifying purchases. My content may contain affiliate links to products and services. If you click through and make a purchase, I'll receive a small commission. It does not affect the price you pay.
A Natural Energy Drink
You can make this Old Fashioned Energy Drink with water, raw apple cider vinegar, molasses, and ginger. This beverage was popular in the 18th and early 19th centuries before high fructose corn syrup, artificial dyes and sweeteners, and aluminum cans were invented.
Back then, this revitalizing drink was served to workers who spent their days laboring in the hot sun. So you will certainly enjoy quaffing this delicious beverage after working all day in the garden when your body needs more than just water to rehydrate!
Since Switchel (sometimes called Haymaker's Punch) is homemade, it is inexpensive and delicious. Its effective combination of ingredients replenishes your cells with sodium, potassium, magnesium, and iron to help your body properly rehydrate. And as an added benefit, Switchel also helps with digestion!
Homemade Apple Cider Vinegar Recipe
To make a refreshing glass of Switchel, you'll need to have apple cider vinegar on hand. And since raw apple cider vinegar is the best, why not make it homemade? I'll show you how easy it is to make this vinegar homemade in my step-by-step recipe video series.
Modern-Day Energy Drink Recipe
Update: In addition to making an old-fashioned Switchel, you can also create a modern-day energy drink with my electrolyte powder recipe video. Turn your homemade powder into a refreshing sports drink or an elegant spa water.
More Beverage Recipes
Now that you've learned how to make Switchel, try these other beverages and vinegars that I show you how to make with my tutorial videos.
Download Your Free 36-Page Pantry List
Not sure what kind of foods to store in your pantry? Be sure to download my free 36-page Essential Traditional Foods Pantry List. This comprehensive eBook is full of links to recipe videos and helpful articles to help you make and obtain the traditional foods you need for your four corners pantry, which consists of your:
Working Pantry
Refrigerator
Freezer
Extended Pantry (Also known as your Prepper Pantry)
And you can learn more about creating and stocking your Prepper Pantry with the following videos.
Kitchen Academy Videos
Are you looking for more traditional foods videos? I invite you to join the Traditional Foods Kitchen Academy. Members of this optional paid YouTube community get access to exclusive videos, live streams, and other members-only perks. Plus, your YouTube comments include a special members-only badge.
In the following members-only video, I talk about How to Stock Your Traditional Foods Pantry.
Trending Posts on Mary's Nest
Stay in Touch with Mary's Nest
Subscribe to My YouTube Channel for Traditional Foods Videos (Free) - When you subscribe, be sure to click on the notification bell that will let you know each time I upload a new video.
Subscribe to Mary's Traditional Foods Newsletter (Free) - Get a free 36-page eBook for signing up: How to Stock Your Essential Traditional Foods Four-Corners Pantry.
Join the Traditional Foods Kitchen Academy (Optional Paid) - For more detailed videos, live streams, and exclusive members-only perks, join my YouTube membership community.
Order The Modern Pioneer Cookbook (Optional Paid) - Get a printed book of Mary's nourishing recipes from a Traditional Foods Kitchen. This bestselling cookbook is published by Penguin Random House with their DK imprint.
I look forward to having you join me in my Texas Hill Country Kitchen!
Shop for items used in this blog post or video
Favorite Supplies for Making Fermented Drinks
More Favorite Kitchen Supplies
Use my Mockmill affiliate link for a special one-time 5% discount on Mockmill Stone Grain Mill products, including the new Flake Lover's Flaker. (The Mockmill discount will appear when you checkout.)
Amazon Shop and Shopping Guide
Visit my Shopping Guide page
Get up to 15% off for stocking your Traditional Foods Pantry and equipping your Modern Pioneer Kitchen, including discounts from Lehman's, Mockmill Grain Mill, Masontops, Cultures for Health, Survival Garden Seeds, Redmond Real Salt, Plan to Eat, US Wellness Meats, and More!
Recommended Reading
**Disclaimer: I am not a medical doctor, a medical professional, a dietician, or a nutritionist. All content found on the MarysNest.com website, including text, images, videos, eBooks or eGuides, social media, or other formats, were created solely for informational purposes only. The content is not intended to be a substitute for professional medical advice, diagnosis, or treatment. Always seek the advice of your physician or other qualified healthcare provider with any questions you may have regarding a medical condition or proper nutritional advice. Never disregard professional medical advice or delay in seeking it because of something you have watched in a video or read on this website. Use caution when following the recipe in this video. The creator and publisher of this video and website will not be held responsible for any adverse effects that may arise from the use of this recipe and method or any other recipe and method on this website or corresponding video channel.