How to Fill Prepper Pantry Holes After the Texas Storm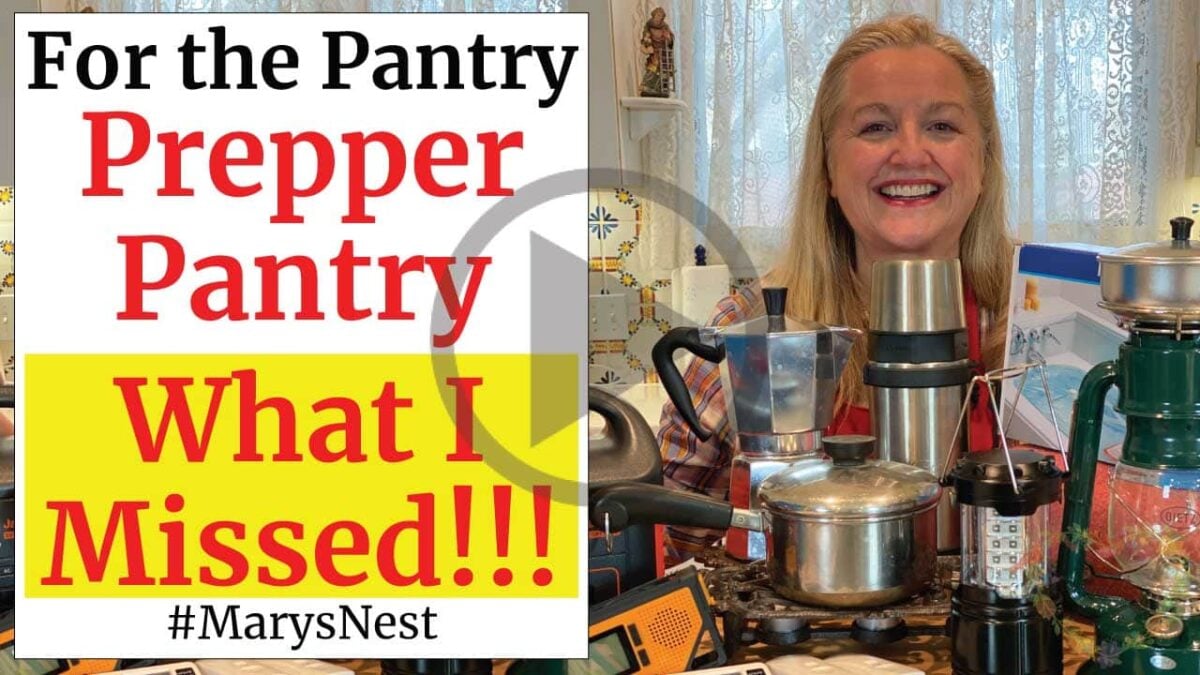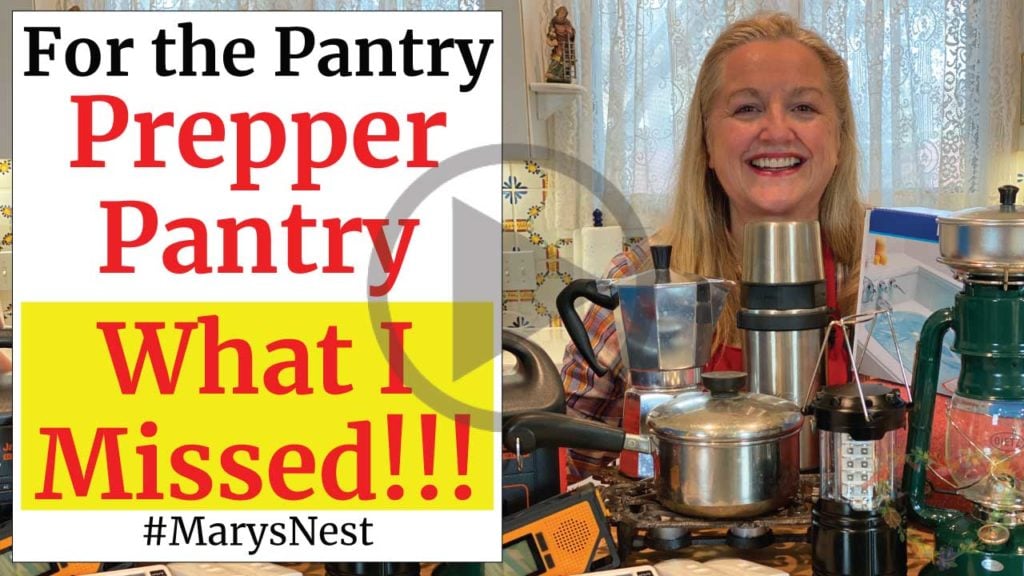 Today, I want to share with you how I filled my Prepper Pantry holes thanks to what I learned from our recent Texas storm about emergency preparedness!
*Affiliates note: As an Amazon Associate I earn from qualifying purchases. My content may contain affiliate links to products and services. If you click through and make a purchase, I'll receive a small commission. It does not affect the price you pay.
Terrible Winter Texas Storm
As I shared with you in my Texas Winter Weather update video, we went through a rough patch of weather in February of this year. For about a week, we dealt with ice storms, snow, high winds, falling tree limbs, as well as single-digit and sub-zero temperatures…and NO HEAT! This winter experience may be common for my sweet friends who live in other parts of the country or the world. But in central Texas in February, we are used to sunny days and 60°F temperatures.
I was glad that we had stored plenty of food and water in our Prepper Pantry. Our supplies also included battery-powered lanterns, an emergency radio, and plenty of wool blankets, but I quickly realized that I was not as well prepared as I thought I was. I had holes in my Prepper Pantry.
I didn't anticipate having to go without electricity for long periods and not having the power to cook food. Fortunately, we had plenty of non-perishable foods to eat, but a hot cup of coffee or a warm bowl of soup would have been especially comforting in our sub-freezing weather.
Monitoring Food with Refrigerator and Freezer Temperature Sensors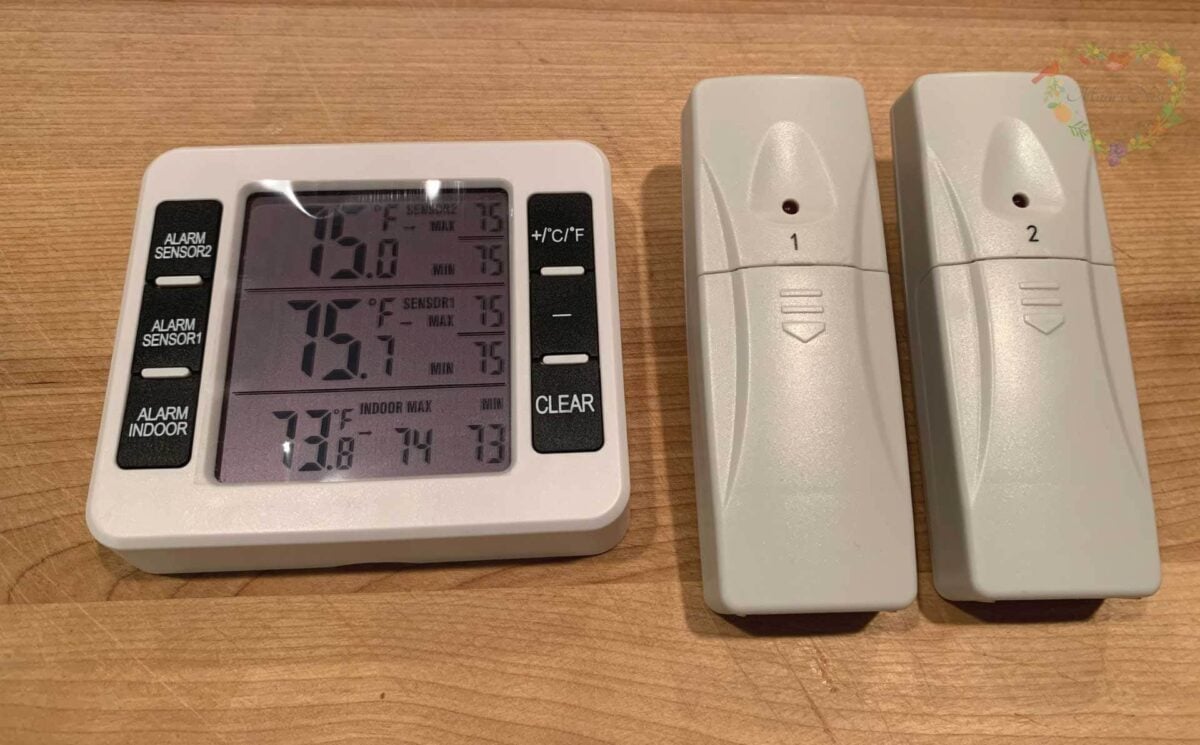 As I describe in my video, we were so glad that we had this temperature display and sensors when our power went out during the winter storm.
This handy temperature display has magnets on its back that enable me to attach the device to the outside of my refrigerator door. I placed one of the sensors in my refrigerator and the other in my freezer. The display lets me know the current temperature inside my refrigerator and freezer and the range of measured temperatures over a period of time.
In normal times when you can rely on your electrical power, the temperature display lets you know if you need to adjust your internal temperature settings, such as to determine if your refrigerator is set too cold and items may freeze near the back of your refrigerator.
In times of power loss, this display provides you with crucial information to let you know if your refrigerator's internal temperature is getting above a critical point where you need to open your refrigerator to try to save (or quickly eat) your perishable foods.
If my refrigerator temperature sensor reads above 40°F, I know that I need to start moving perishable foods from my refrigerator to a separate cooler with ice or cold packs. When we lost power during the winter storm, I moved our perishable foods outside our house, where the temperature was below freezing. I kept these foods in a closed outside cooler with a temperature sensor. The sensor allowed me to monitor the foods to make sure they would stay cold, but not freeze.
Backup Energy with the Jackery Portable Power Station
When we've lost power in the past in central Texas, it will usually be in the heat of summer when it's over 100°F, and everyone is running their air conditioners. But even then, it might only be for a few hours, and if I really needed to cook, I could easily light up charcoal briquettes in my outdoor grill or use my Sun Oven.
But during our Texas storm when it was well below freezing with high winds and sleet pelting you, no one wants to trudge through the ice and snow to kick up the grill! So what are our options? Yes, you can use simple tea light warmers, candles, or oil lanterns with small cooktops to warm food, but to make a hot meal, I realized I needed something more.
A small solar generator with separate solar panels works well for powering a small cooler or charging cell phones, but we realized that in order to run our coffee pots or a small electric burner, we need to add to our solar generator family. We are pleased with our Jackery 500 Power Station purchase, and we look forward to purchasing another Jackery with additional power.
Storing Emergency Water with WaterBOB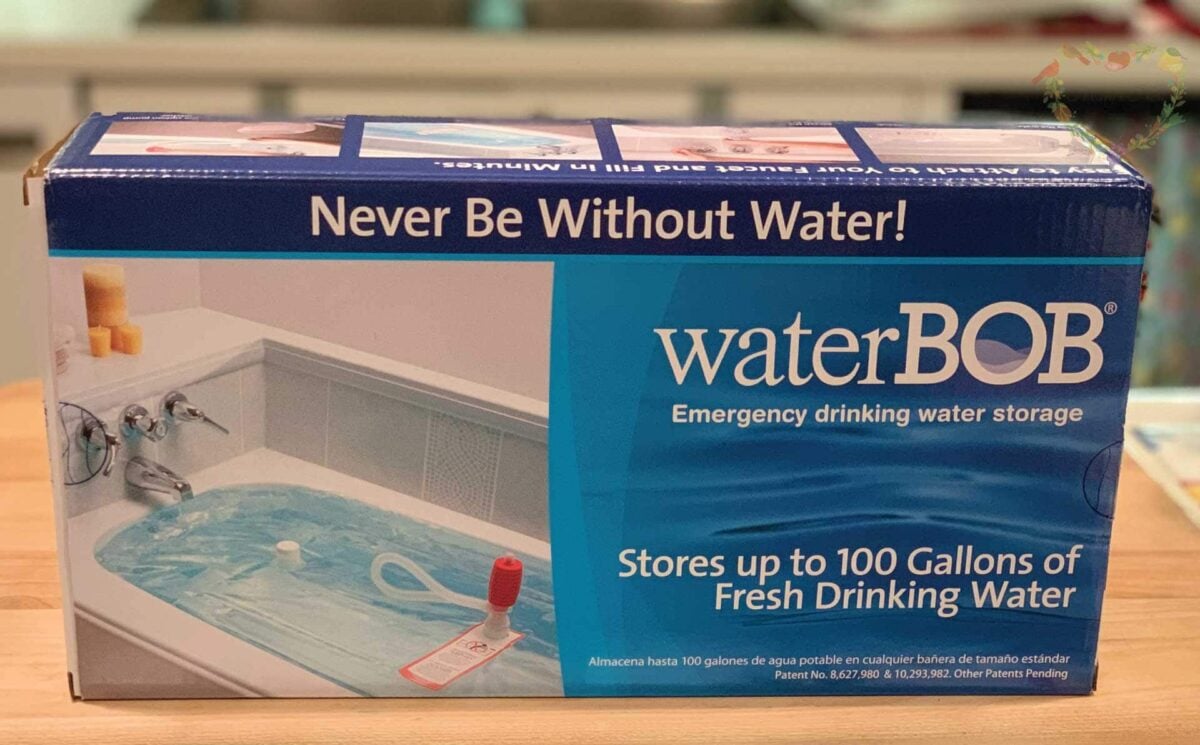 Many of our friends and neighbors lost water during our Texas Storm because of a loss of electricity to water pumping stations and water pipes breaking in the freezing weather. We knew we needed to prepare for the possibility of not having running water either. In addition to the bottled water that we stored in our Prepper Pantry, we had to build up additional water supplies for drinking and sanitary use.
Our WaterBOB came in very handy to fill this need. As I talk about in my Prepper Pantry Holes video, you simply put the large plastic bag in your tub, fill it with water, then cap it off. Your filled WaterBOB is there whenever you need water to drink or for personal hygiene.
News and Charging with the Emergency Hand-Crank Radio
Can you believe the hand-crank portable radio that we stored in our Prepper Pantry only supported proprietary power charging cables for cell phones that no longer exist? We couldn't believe it either!
To fill one of our Prepper Pantry holes, we purchased this hand-crank Emergency Radio that includes a solar panel and USB-charging port to make sure we can listen to the latest local news and keep our cell phones charged.
Prepper Pantry Video Series
Now is the time to start building your Prepper Pantry and stocking it with real food that you and your family can use the next time there's an unexpected event that disrupts your utilities or your ability to get food from the grocery store. Watch the following videos to learn why you want to create a Prepper Pantry and how you can start stocking it for just $5 a week. Plus, I'll show you different ways you can store your food for the long term.
Download Your FREE Pantry List eBook
Are you wondering what to stock in your Prepper Pantry? I've got you covered with my FREE 36-page pantry list. My comprehensive pantry list eBook walks you through all the traditional foods—real foods—you want to consider adding to your everyday working pantry, as well as your Prepper Pantry. My focus is entirely on real food that is easy to find at your grocery store. You don't need to buy expensive freeze-dried food.
Find out how to download my free pantry list to discover if you have Prepper Pantry holes that you need to fill.
More Videos to Fill Prepper Pantry Holes
The following videos show you additional supplies you can stock in your "Four Corners Pantry," which includes your everyday working pantry, refrigerator, freezer, and most importantly, your long-term Prepper Pantry.
Kitchen Academy Videos
Are you looking for more traditional foods videos? I invite you to join the Traditional Foods Kitchen Academy. Members of this optional paid YouTube community get access to exclusive videos, live streams, and other members-only perks.
In the following members-only videos, I talk about how to equip your Traditional Foods Kitchen, covering both essential and optional equipment.
Stay in Touch with Mary's Nest
Subscribe to My YouTube Channel for Traditional Foods Videos (Free) - When you subscribe, be sure to click on the notification bell that will let you know each time I upload a new video.
Subscribe to Mary's Traditional Foods Newsletter (Free) - Get a free 36-page eBook for signing up: How to Stock Your Essential Traditional Foods Four-Corners Pantry.
Join the Traditional Foods Kitchen Academy (Optional Paid) - For more detailed videos, live streams, and exclusive members-only perks, join my YouTube membership community.
Order The Modern Pioneer Cookbook (Optional Paid) - Get a printed book of Mary's nourishing recipes from a Traditional Foods Kitchen. This bestselling cookbook is published by Penguin Random House with their DK imprint.
I look forward to having you join me in my Texas Hill Country Kitchen!
Shop for items used in this blog post or video
Favorite Preparedness Supplies
Favorite Kitchen Supplies
Use promo code MARYSNST for a one-time 15% off Masontops and Breadsmart products on Amazon.com.
Learn more about Mockmill electric grain mills for making fresh flour and their Flake Lover's Flaker that flakes whole grain in minutes.
Amazon Shop and Shopping Guide
Recommended Reading
**Disclaimer: I am not a medical doctor, a medical professional, a dietician, or a nutritionist. All content found on the MarysNest.com website, including text, images, videos, eBooks or eGuides, social media, or other formats, were created solely for informational purposes only. The content is not intended to be a substitute for professional medical advice, diagnosis, or treatment. Always seek the advice of your physician or other qualified healthcare provider with any questions you may have regarding a medical condition or proper nutritional advice. Never disregard professional medical advice or delay in seeking it because of something you have watched in a video or read on this website. Use caution when following the recipe in this video. The creator and publisher of this video and website will not be held responsible for any adverse effects that may arise from the use of this recipe and method or any other recipe and method on this website or corresponding video channel.