Learn how to make the best home remedy for colds and flu using simple ingredients from your pantry and refrigerator. This natural remedy is easy to make and is quite unique! In addition, it is exceptionally delicious and comforting if you find yourself not feeling well.
*Affiliates note: As an Amazon Associate I earn from qualifying purchases. My content may contain affiliate links to products and services. If you click through and make a purchase, I'll receive a small commission. It does not affect the price you pay.
Disclaimer
I am not a doctor or medical professional. If you are not feeling well, please seek professional medical attention and medicine. And if you are thinking of supplementing your treatment with home remedies, be sure to talk to your medical professional about them. It's important that you get the medicine and treatments you need to get back to good health.
What Is This Home Remedy Based on?
I realize that you might think I'm bragging when I refer to this as the BEST home remedy for colds and flu, but as they say here in Texas, "It ain't braggin' if it's true!" All kidding aside, you'll find this recipe can help soothe symptoms when you or anyone you are caring for comes down with a cold or flu.
However, I can't take complete credit for this recipe. Although the ingredients are different, the concept is based on the nourishing recipe for a French pistou.
How to Make a Soup for Treating Cold or Flu Symptoms
Before we talk about making the pistou, I want to focus on the base of this recipe, which is a soup loaded with healing spices, including:
Hot peppers
Onions
Garlic
Ginger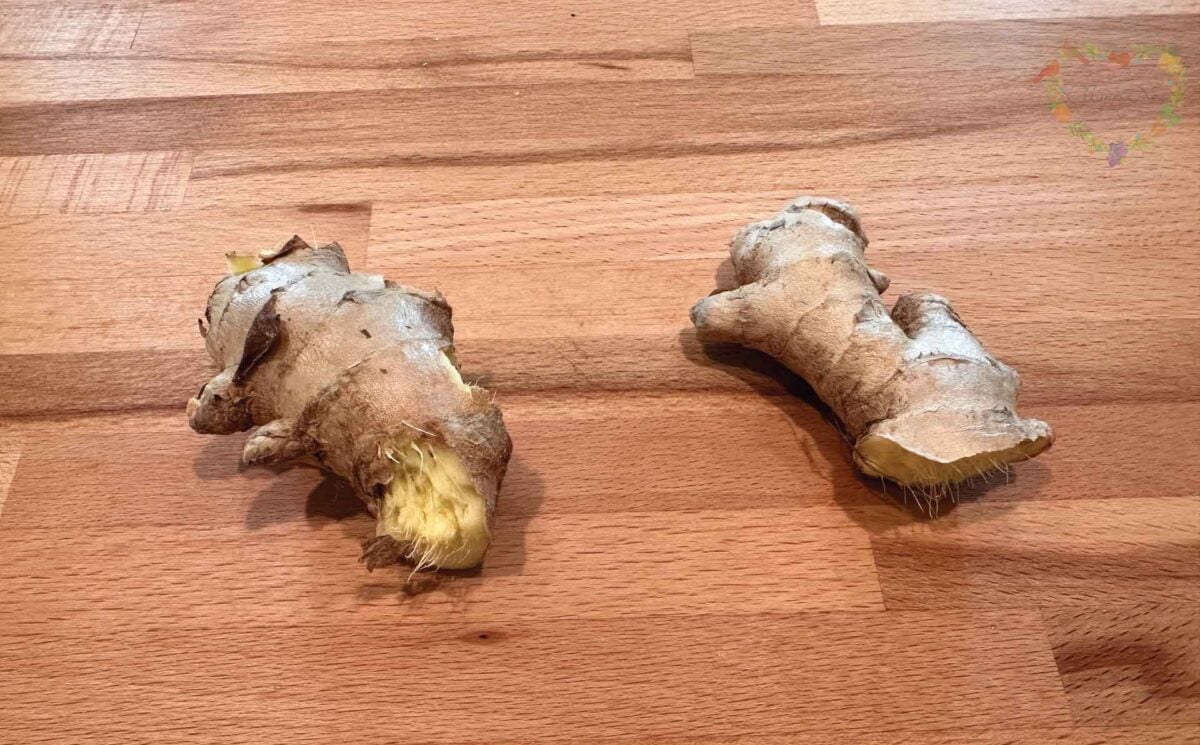 You'll combine all of the ingredients together and sauté the mixture in a bit of ghee (clarified butter). When you thin the resulting mix with bone broth, you'll make one of the best soups you'll ever have for treating the symptoms of a cold or flu. With all those good ingredients, this soup will clear out your "flanges," as my mom used to say. You will be breathing better in no time!
The good news about making this soup is that it is not an exact science. You can use whatever types of peppers, onions, etc., you have on hand. And don't worry if you don't have ghee. You can use other fats, such as:
Olive oil
Butter
Coconut oil
What Are the Healing Properties of Spices?
If you are new to using spices in making home remedies, you will be pleased to learn that the following spices and allium family of vegetables have a host of healing properties:
These healing properties include the following benefits:
Anti-bacterial
Anti-inflammatory
Antioxidant
Anti-viral
Read the following studies to learn more about the healing benefits of spices and allium vegetables:
What is Pistou?
If the term pistou is new to you, it's a French word for a Provençal sauce made from puréed cloves of garlic, fresh basil, and olive oil. You can use this sauce to top a vegetable soup, as is often done in France.
Pistou adds a bit of raw (uncooked) nutrition to a cooked soup. It's loaded with vitamins, minerals, and antioxidant properties. But, most importantly, pistou contains beneficial enzymes that would otherwise be destroyed by cooking. These enzymes aid our digestion and help us absorb the nutrients from the foods we eat.
How to Make a Soup with a Pistou
Once you make the soup base for this home remedy, you can quickly create your pistou in a blender. You don't need a high-speed blender—any blender will do.
You can get the complete ingredient list and instructions for making pistou in my printable recipe, but at a high level, you'll be whirling the following together in your blender:
A few simple staples from your pantry and refrigerator
Olive oil
Your blended mixture makes an enzyme-rich and tasty topping for your soup, creating a recipe that's loaded with anti-viral and anti-bacterial properties. Hopefully, you will be feeling a little better after the first few sips of your soup topped with this pistou!
More Home Remedies
If you're looking for more home remedies to help tackle the symptoms of a cold or flu, I have you covered with the following simple and great-tasting options.
Master Herbal Recipes
If you like making herbal remedies, check out my series of Master Recipes for making herbal teas, oils and salves, tinctures, and syrups. After you master how to make these recipes, your home remedy cabinet will be stocked full of natural and beneficial remedies.
Save Your Scraps
When preparing soup or any food, for that matter, be sure to save your scraps. You can use them to make a variety of recipes. You can also add them to the scrap bag you use when making bone broth.
But did you know that you can take many of your vegetable scraps and regrow them? As a matter of fact, one of the easiest scraps to grow is green onions, also known as spring onions. (Note that green onions are part of today's home remedy recipe.)
Just plop the onion root into some water or even into some dirt, and you will be sprouting green onions before you know it. You may never have to buy them again!
Using your scraps when making bone broth is great, but you will be pleased to know that you can make complete meals out of scraps. I share my favorite book below about cooking with scraps followed by some of my favorite scrap recipes.
Save Your Lemon Pith to Make Bitters
When making your home remedy for colds and flu, if you don't use the pith of the lemon called for in the recipe, be sure to save the pith to use to make digestive bitters. I show you easy it is to do in my herbal digestive bitters recipe.
How to Make Chicken Bone Broth
I use chicken bone broth as the base for my soup in this home remedy for colds and flu. However, you can also use other types of bone broth, a simple broth, or even water in the recipe.
If you'd like to learn how easy and inexpensive it is to make chicken bone broth, check out the following recipes. I'll show you how to make chicken bone broth in the slow cooker, stovetop, and Instant Pot.
And for a cheap way to make a gelatinous bone broth, I show you how you can use chicken feet to make a collagen-rich bone broth for under two dollars.
Looking for Chicken Feet or Beef Bones?
If you can't find chicken feet or beef bones in your neighborhood supermarket or farmer's market, check out US Wellness Meats for a great selection of pastured raised whole chickens, chicken feet, and a wide selection of beef bones from grass-fed raised cattle.
Use discount code MARYNEST and my link to save 15% off regular-priced items on your US Wellness Meats order. You can shop for a variety of products, including:
This post is not sponsored. I'm a long-time customer of US Wellness Meats because I have always been impressed by the quality of their products. Check out my US Wellness Meats unboxing video to see the types of products you can get, including bones for beef bone broth!
Redmond Real Salt
When it comes to using salt in my recipes, I always like to use a real salt that has not been processed and does not contain any extra added chemicals or anti-caking agents. Redmond real salt is perfect! And if you'd like to order Redmond Real Salt from their website, be sure to check out my Shopping Guide for a discount coupon code.
If you are interested in learning more about Redmond Real Salt and the properties of a wide selection of salts, watch my in-depth video, where I talk about the best salts that have the least amount of microplastics.
Download Your Free 36-Page Pantry List
If stocking a pantry is new to you, especially a traditional foods pantry, don't worry. I have the perfect pantry list to get you started!
For an extensive list of the traditional foods you can make and purchase to stock your pantry, be sure to download my free 36-page Traditional Foods Pantry List. This comprehensive eBook is full of links to recipe videos, helpful articles, and more!
Kitchen Academy Videos
Are you looking for more traditional foods videos? If so, I invite you to join the Traditional Foods Kitchen Academy. Members of this optional paid YouTube community get access to exclusive videos, live streams, and other members-only perks. Plus, your YouTube comments include a special members-only badge.
In the following members-only video, I give an update on what I have planned in 2023 for my Kitchen Pioneer members.
Stay in Touch with Mary's Nest
Subscribe to My YouTube Channel for Traditional Foods Videos (Free) - When you subscribe, be sure to click on the notification bell that will let you know each time I upload a new video.
Subscribe to Mary's Traditional Foods Newsletter (Free) - Get a free 36-page eBook for signing up: How to Stock Your Essential Traditional Foods Four-Corners Pantry.
Join the Traditional Foods Kitchen Academy (Optional Paid) - For more detailed videos, live streams, and exclusive members-only perks, join my YouTube membership community.
Order The Modern Pioneer Cookbook (Optional Paid) - Get a printed book of Mary's nourishing recipes from a Traditional Foods Kitchen. This bestselling cookbook is published by Penguin Random House with their DK imprint.
I look forward to having you join me in my Texas Hill Country Kitchen!
Trending Posts on Mary's Nest
Shop for items used in this blog post or video
Favorite Kitchen Supplies
Favorite Prepper Pantry Supplies
More Kitchen Supplies with Discount Codes
Learn more about Mockmill electric grain mills for making fresh flour and their Flake Lover's Flaker that flakes whole grain in minutes.
Use promo code MARYSNST for a one-time 15% off Masontops and Breadsmart products on Amazon.com.
Amazon Shop and Shopping Guide
Visit my Shopping Guide page
Get up to 15% off for stocking your Traditional Foods Pantry and equipping your Modern Pioneer Kitchen, including discounts from US Wellness Meats, Farmhouse Teas, Lehman's, Masontops, Cultures for Health, Survival Garden Seeds, Redmond Real Salt, Plan to Eat, and More!
Recommended Reading
**Disclaimer: I am not a medical doctor, a medical professional, a dietician, or a nutritionist. All content found on the MarysNest.com website, including text, images, videos, eBooks or eGuides, social media, or other formats, were created solely for informational purposes only. The content is not intended to be a substitute for professional medical advice, diagnosis, or treatment. Always seek the advice of your physician or other qualified healthcare provider with any questions you may have regarding a medical condition or proper nutritional advice. Never disregard professional medical advice or delay in seeking it because of something you have watched in a video or read on this website. Use caution when following the recipe in this video. The creator and publisher of this video and website will not be held responsible for any adverse effects that may arise from the use of this recipe and method or any other recipe and method on this website or corresponding video channel.