How to Make 5 Healthy Make Ahead Cookie Mixes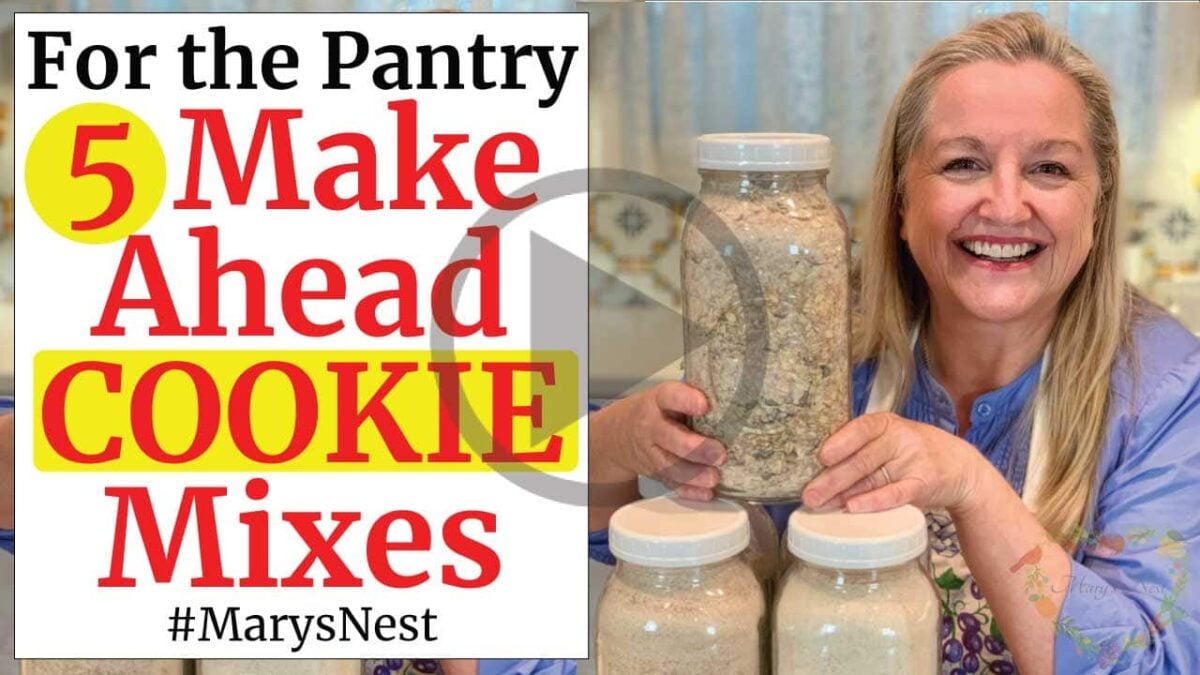 My thanks for all of your positive comments on my 5 Healthy Make Ahead Mixes video and recipes. Now, by popular demand and based on your requests, I'm sharing 5 Healthy Make Ahead COOKIE Mixes for your pantry:
Soft Cut-Out Sugar Cookie Mix
Chocolate Chip Cookie Mix
Soft and Chewy Oatmeal Raisin Cookie Mix
Peanut Butter Cookie Mix (or other "nut" butter)
Snickerdoodle Cookie Mix
Overview of the Four Corners Pantry
As a review, the Four Corners Pantry is made up of your:
Main Working Pantry
Refrigerator
Freezer
Extended Pantry (also known as your Prepper Pantry)
Your Extended or Prepper Pantry will store your backup or long-term food storage. You'll take foods out of your Prepper Pantry when you need emergency supplies or if you need to restock your Main Working Pantry.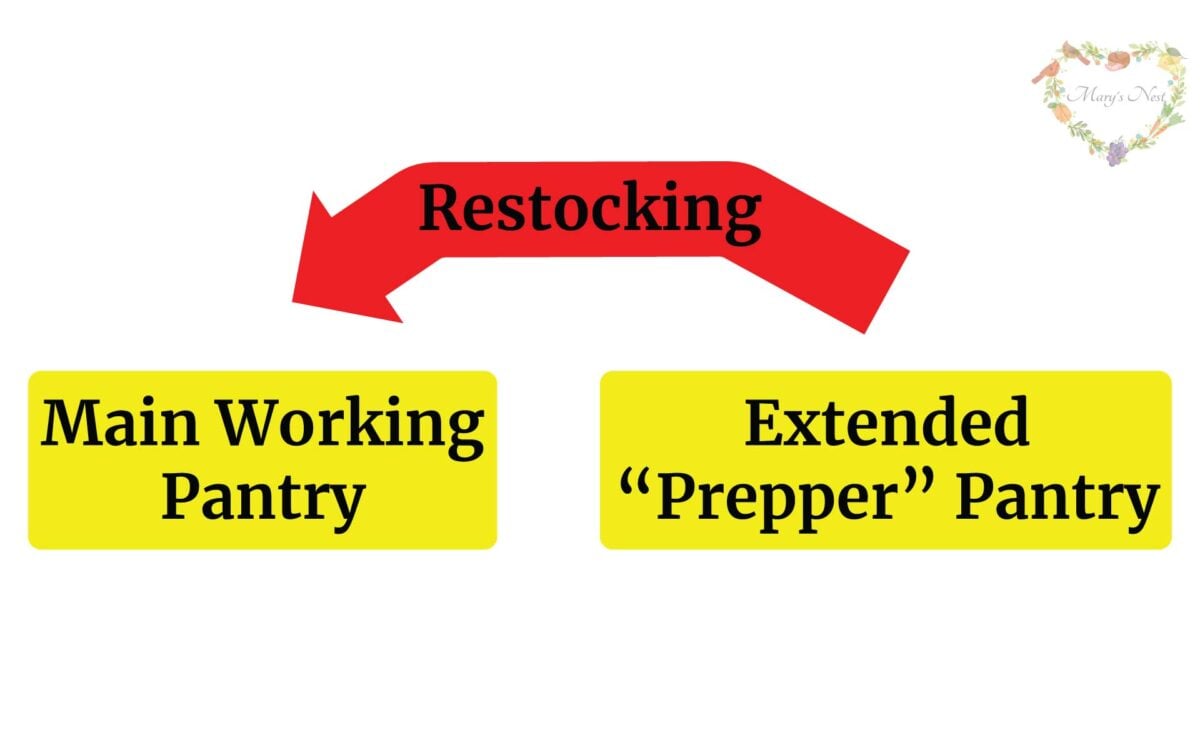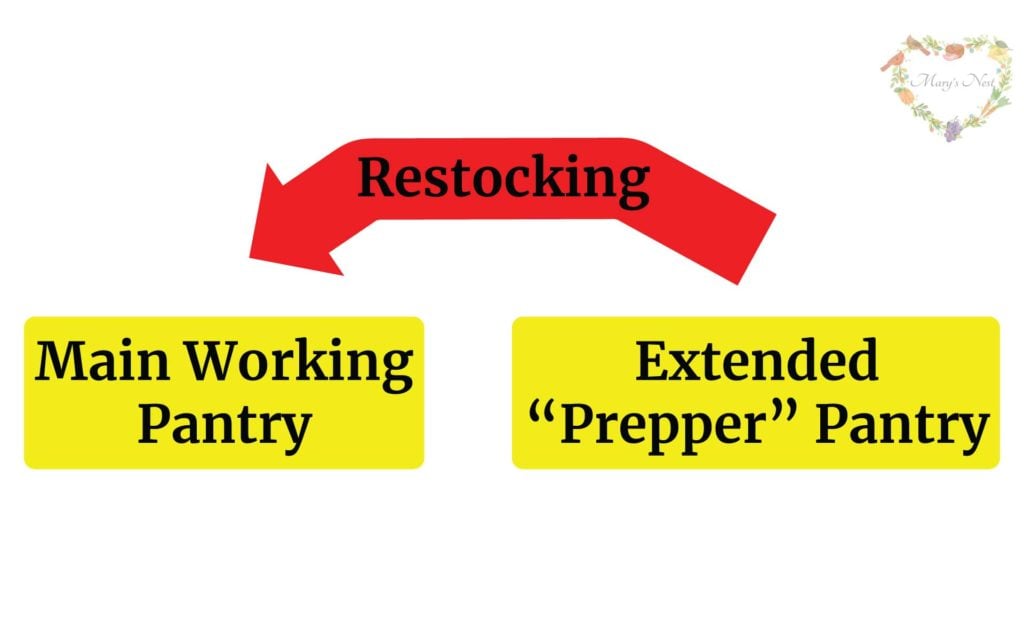 Stock Your Pantry with Make Ahead Recipes
As I mention in my Prepper Pantry questions answered video, you can stock your Main Working Pantry or Extended Pantry by:
Purchasing foods from your grocery store or online, or
Making items ahead of time, including these Make Ahead Cookie Mixes and other Make Ahead Mixes, like a Cream of Soup Mix.
When you mix and store your own ingredients, you control what goes into them, such as how much salt or sugar you want to add. You can make the mixes healthy and tailor them to your needs. What a great benefit in addition to stocking your pantry!
Note that these Make Ahead Mixes are well-suited for your Main Working Pantry, but you can also store them in your Extended Pantry. Most have a shelf life of at least six months or longer, depending on how you store them.
Shelf Life for Make Ahead Cookie Mixes
In my cookie mixes recipe video, I show you the different ways that I like to store my Make Ahead Cookie Mixes.
Option 1: Quickly Using the Cookie Mix
If I think I will use my cookie mixes up fairly quickly, I'll store them in a regular jar with a screw-top lid. I often include a food-safe silica gel pack to help keep the whole-grain flours as moisture-free as possible. This process should keep my mix fresh for about 6 months, which is generally the standard shelf life for whole-grain flours.
Option 2: Putting the Cookie Mix in Long-Term Storage
But if I decide that I want to store my Make Ahead Cookie Mixes in my Extended Pantry for long-term storage, then I'll definitely add a silica gel pack to the jar, and I'll seal the jar using a canning lid and a handheld food saver.
What About Oxygen Absorbers?
When it comes to using food-safe oxygen absorbers, keep in mind that these are only made for use with dry foods (10% moisture or less). If your package contains moist or oily foods and you use an oxygen absorber, you run the risk of the food developing botulism, which is poisonous. So, where do the Make Ahead Cookie Mixes fit in?
Based on longer-term food storage guidelines, it is generally recommended not to store the following foods with oxygen absorbers:
Barley
Dried Eggs
Whole Grains and Whole-Grain Flours
Granola
Dried Meat, such as Jerky
Nuts
Brown Sugar
Dehydrated Fruits and Vegetables (unless they are dry enough inside and out to snap when bent)
So, based on the recommendations above, since the Make Ahead Mixes contain whole-grain flours, I would not use oxygen absorbers when storing them. However, there are various opinions regarding the use of oxygen absorbers for storing whole grains and whole-grain flours, as well as some of the other listed items. I recommend that you do further research on this subject to determine what storage options you are most comfortable using.
Here are two in-depth resources to help you learn more about and get started with food preservation. Both are from the Utah State University Extension Service:
Download a Free 36-Page Pantry List
To learn more about the type of foods you can store in your Main Working Pantry and your Extended Pantry, as well as the Four Corners Pantry in general, be sure to download my free 36-page pantry list. This extensive eBook contains many categories of specific foods that you can store in your pantry areas.
Special Prepper Pantry Video Series
I created a special three-part video series that addresses why you need a Prepper Pantry, how to stock your Prepper Pantry with real food, and how to get started on only $5 a week. Check out the videos and blog posts below to learn more. When you watch the videos, be sure to read the questions and answers from me and other viewers in the video comments for additional information.
More Videos for Shelf-Stable Pantry Staples
Now that you have 5 Healthy Make Ahead COOKIE Mixes for your pantry, try these other make-ahead mixes too!
Stay in Touch with Mary's Nest
Subscribe to My YouTube Channel for Traditional Foods Videos (Free) - When you subscribe, be sure to click on the notification bell that will let you know each time I upload a new video.
Subscribe to Mary's Traditional Foods Newsletter (Free) - Get a free 36-page eBook for signing up: How to Stock Your Essential Traditional Foods Four-Corners Pantry.
Join the Traditional Foods Kitchen Academy (Optional Paid) - For more detailed videos, live streams, and exclusive members-only perks, join my YouTube membership community.
Order The Modern Pioneer Cookbook (Optional Paid) - Get a printed book of Mary's nourishing recipes from a Traditional Foods Kitchen. This bestselling cookbook is published by Penguin Random House with their DK imprint.
I look forward to having you join me in my Texas Hill Country Kitchen!
Shop for items used in this blog post or video
Favorite Make Ahead Mix Supplies
Favorite Whole Sweeteners
Amazon Shop and Shopping Guide
Visit my Shopping Guide page
Get up to 15% off for stocking your Traditional Foods Pantry and equipping your Modern Pioneer Kitchen, including discounts from Lehman's, Mockmill Grain Mill, Masontops, Cultures for Health, Survival Garden Seeds, Redmond Real Salt, Plan to Eat, US Wellness Meats, and More!
Recommended Reading
*Affiliates note: As an Amazon Associate I earn from qualifying purchases. My content may contain affiliate links to products and services. If you click through and make a purchase, I'll receive a small commission. It does not affect the price you pay.
**Disclaimer: I am not a medical doctor, a medical professional, a dietician, or a nutritionist. All content found on the MarysNest.com website, including text, images, videos, eBooks or eGuides, social media, or other formats, were created solely for informational purposes only. The content is not intended to be a substitute for professional medical advice, diagnosis, or treatment. Always seek the advice of your physician or other qualified healthcare provider with any questions you may have regarding a medical condition or proper nutritional advice. Never disregard professional medical advice or delay in seeking it because of something you have watched in a video or read on this website. Use caution when following the recipe in this video. The creator and publisher of this video and website will not be held responsible for any adverse effects that may arise from the use of this recipe and method or any other recipe and method on this website or corresponding video channel.