How to Make Homemade Rice-A-Roni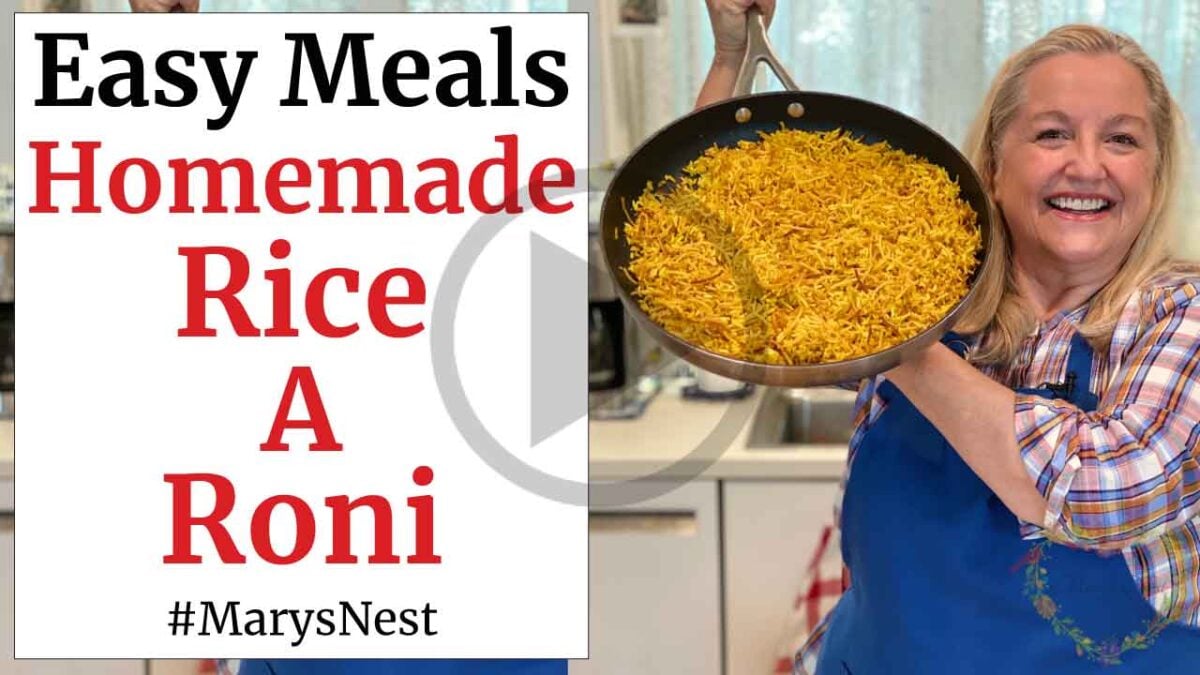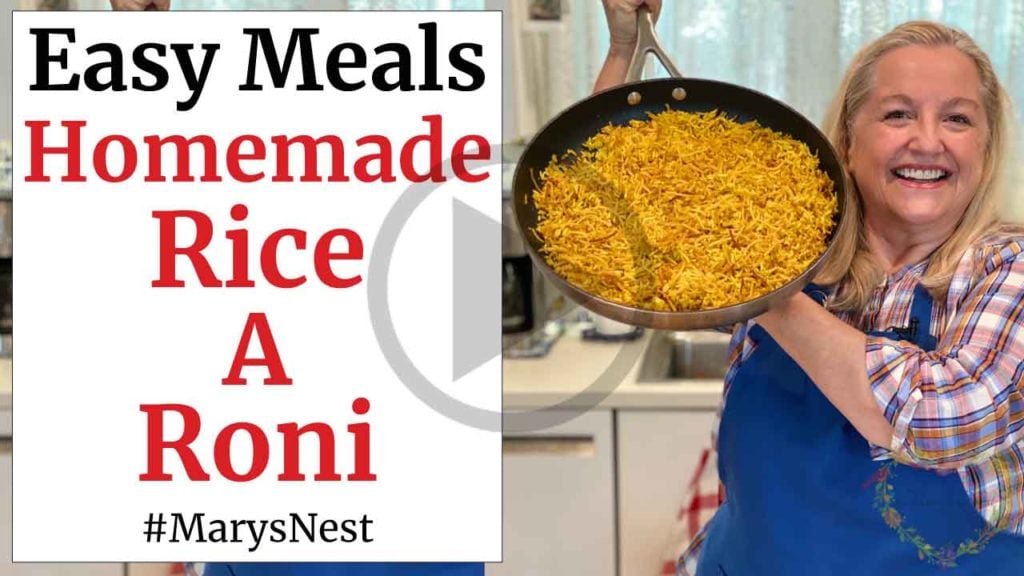 Learn how to make homemade Rice-A-Roni, which is a delicious rice and pasta pilaf side dish. This tasty treat goes with almost any meal, but it is especially flavorful served alongside a chicken dish. (Rice-A-Roni® is a registered trademark of Golden Grain Company.)
My mom wasn't much for buying prepackaged products, so I grew up eating homemade Rice-A-Roni. Nicknamed the "San Francisco Treat," this recipe is one of my all-time favorite comfort foods. And I'm confident this homemade recipe will become one of your favorites too.
*Affiliates note: As an Amazon Associate I earn from qualifying purchases. My content may contain affiliate links to products and services. If you click through and make a purchase, I'll receive a small commission. It does not affect the price you pay.
Why Make Rice-A-Roni Homemade?
It's certainly easy to buy boxed foods at the grocery store, but the drawback is that those convenience foods often contain preservatives or chemicals that we don't want in our traditional foods kitchens.
When you make food homemade, you can choose the ingredients you want to use. You can even change the quantity to add more or less of an ingredient, as well as include additional ingredients. For example, you can add black pepper to complement the turmeric in your homemade Rice-A-Roni.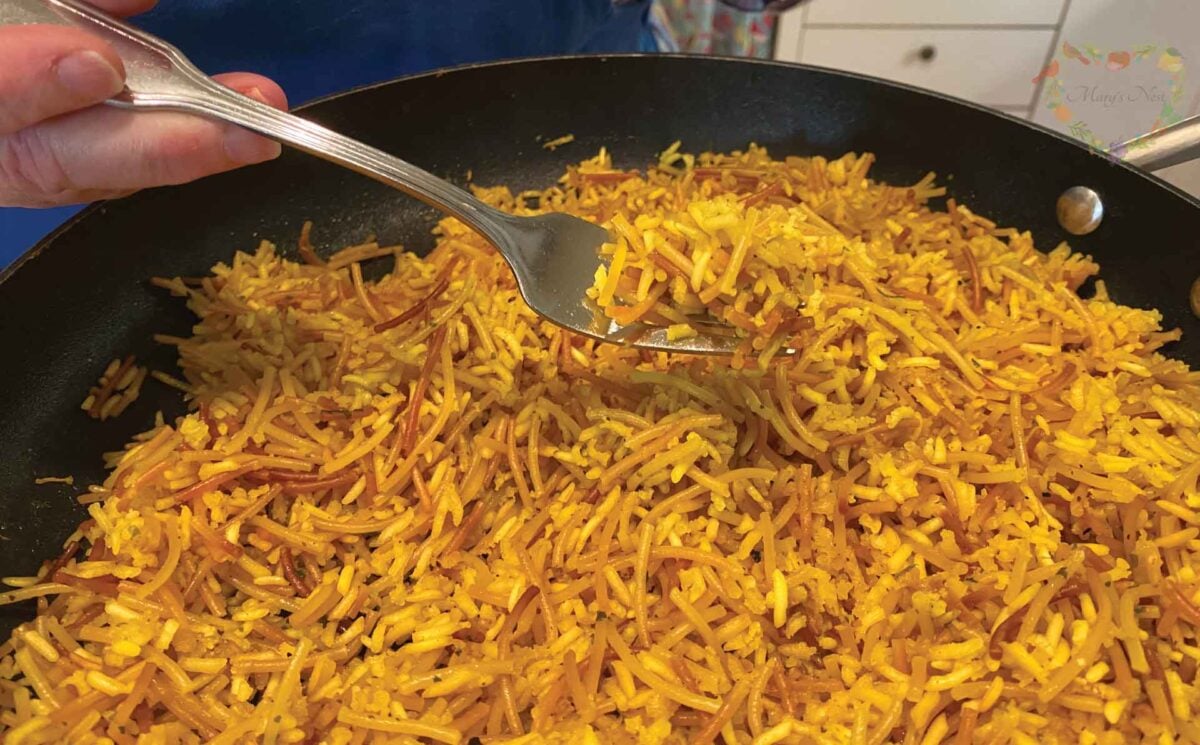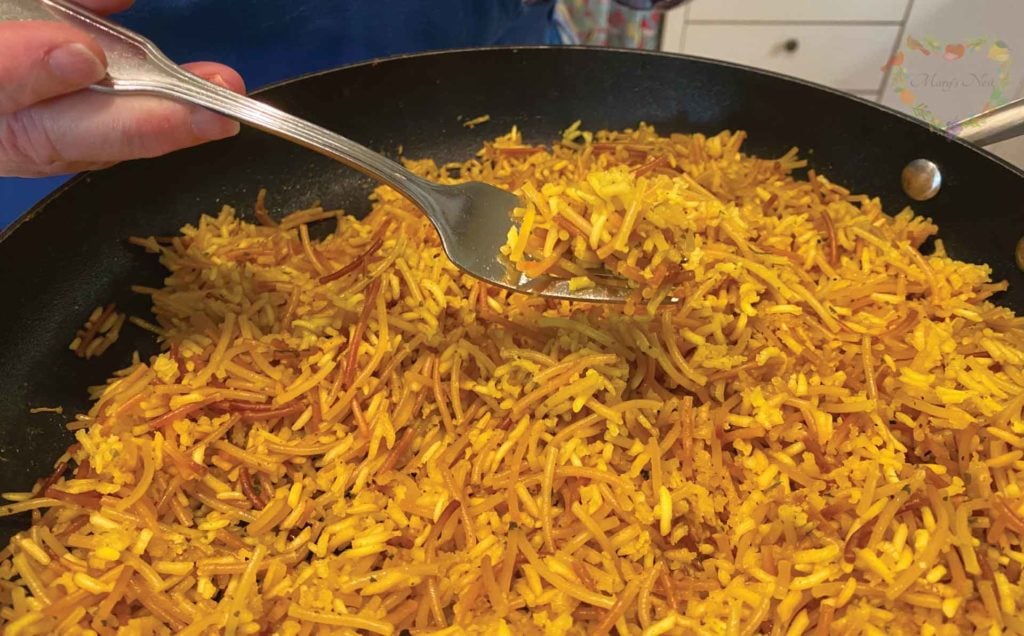 Benefits of Adding Turmeric to Homemade Rice-A-Roni
Did you know that Rice-A-Roni contains turmeric? In addition to adding color to your dish, this spice contains curcumin, which is high in antioxidants and anti-inflammatory properties. It's perfect for this recipe and your traditional foods kitchen.
Black pepper boosts our body's ability to increase turmeric's anti-inflammatory benefits, so we definitely want to include black pepper in our homemade Rice-a-Roni.
If you want to add more turmeric into your diet, try turmeric tea and turmeric golden milk. They are both easy to make and tasty ways to enjoy this fragrant spice.
Which Cooking Fat to use?
When making homemade Rice-A-Roni, you have a number of options when it comes to choosing the fat you want to use when you brown the pasta and rice. I used ghee in my video recipe, but you can also use olive oil or a combination of butter and olive oil.
However, if you have some rendered chicken fat (also known as schmaltz), you are in business! Schmaltz is delicious and adds the perfect flavor component to this side dish.
Homemade Rice-A-Roni Flavor Options
When making homemade Rice-A-Roni, you have a lot of options for flavor. In my recipe video, I use chicken bone broth to give my dish a chicken flavor, which is also one of the flavor options for the store-bought Rice-A-Roni.
You can change this recipe to use beef broth or beef bone broth to give your dish a beef flavor. You can also use a vegetable broth along with olive oil as your fat to turn this dish into a vegetarian treat!
If you want to make homemade chicken or beef bone broth, I show you how in the following tutorial videos.
Looking for Spaghetti Already Broken Up?
When I was shopping at Aldi, I found a fabulous packaged pasta product that contained thin spaghetti already broken up for you! It's cut Fideo from their Pagasa brand, and it's made with 100% semolina flour, which is always an ingredient of good pasta.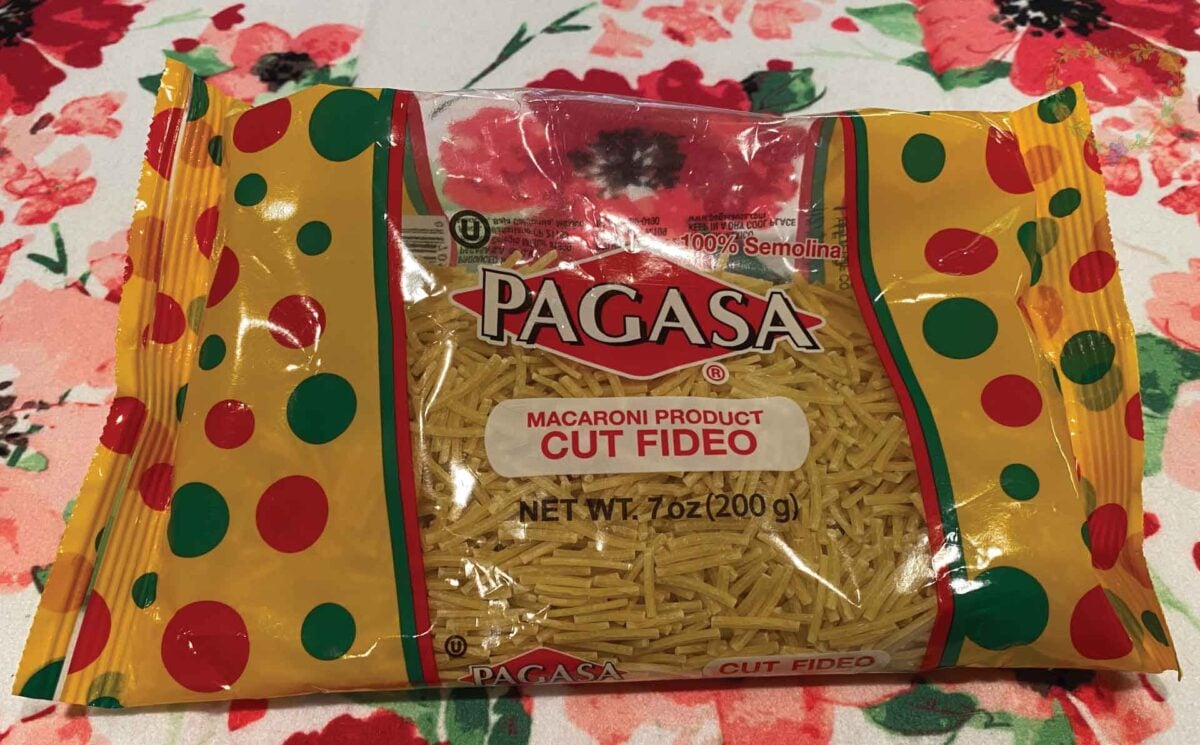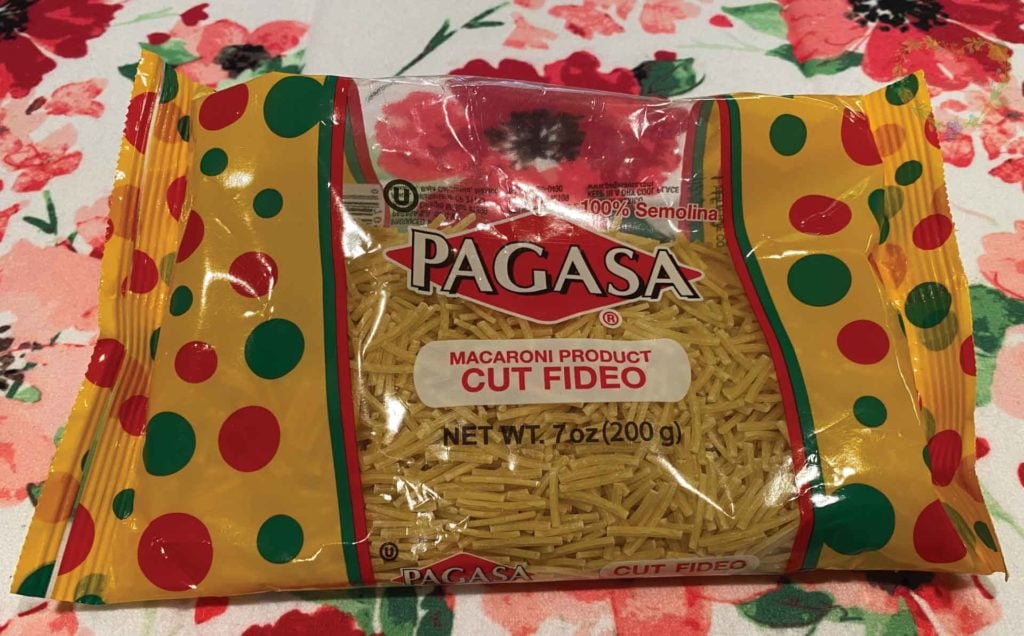 It's easy to make homemade Rice-A-Roni by breaking up thin spaghetti. However, being able to use packages of already cut thin spaghetti that's ready to toss into your frying pan as is, you will literally have your dish ready in minutes!
You can learn more about Fideo and the other foods I found during my shopping trip in my Top 10 Foods You Need to Buy Now at Aldi video.
Cuisinart cooktop
Whenever I make a video using my Cuisinart Countertop Burner, I get so many questions about it. Yes, I love this cooktop! It's so handy, especially when I need to use my main stovetop for other projects. And it is great to use when I am home canning using my water bath canner.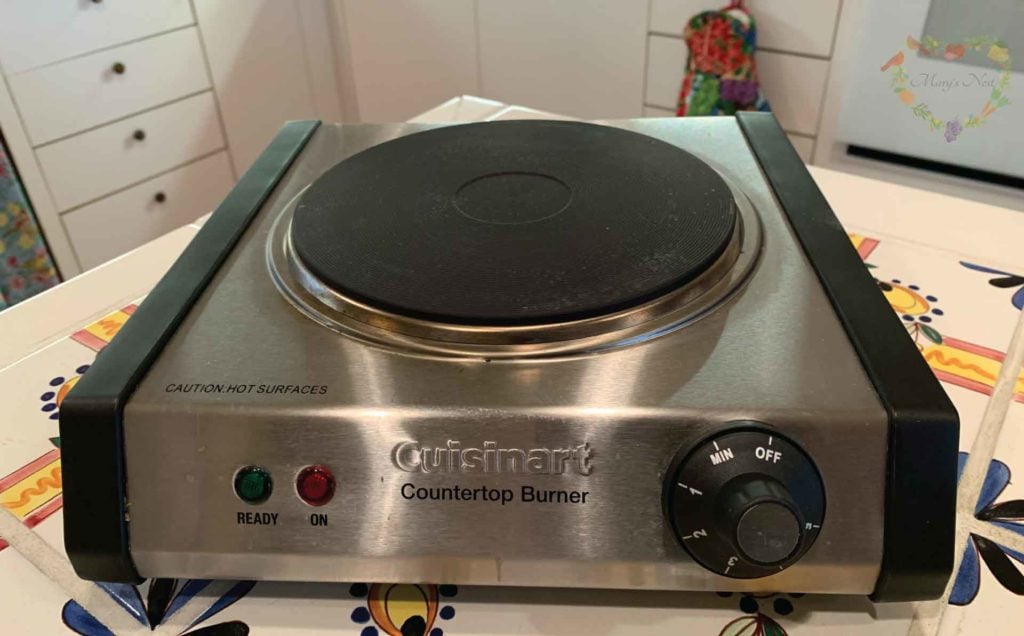 More Easy Meals
In addition to making homemade Rice-A-Roni, try making the following easy meal recipes to help stretch your food budget and use wholesome ingredients. If you make homemade sloppy joes, be sure to make homemade hamburger buns to go with them. They're easy to make, and again, you control the ingredients, unlike the store-bought bread sold in plastic.
How to Make a Chicken Dinner
Homemade Rice-A-Roni is the perfect side dish for chicken dinner, and if you're looking for a chicken recipe, here are a few you can choose from. I love making roast chickens, but for a fall-off-the-bone chicken recipe where you can make chicken broth at the same time, give Praised Chicken a try.
Download Your Free 36-Page Pantry List
As you create your traditional foods kitchen, I am here to help you! For an extensive list of the traditional foods you can make and purchase to stock your pantry, be sure to download my free 36-page Traditional Foods Pantry List. This comprehensive eBook is full of links to recipe videos, helpful articles, and more!
Kitchen Academy Videos
Are you looking for more traditional foods videos? If so, I invite you to join the Traditional Foods Kitchen Academy. Members of this optional paid YouTube community get access to exclusive videos, live streams, and other members-only perks. Plus, your YouTube comments include a special members-only badge.
In the following members-only video, I talk about Digging for Victory: Land Girls and Food Shortages in WWII.
Stay in Touch with Mary's Nest
Subscribe to My YouTube Channel for Traditional Foods Videos (Free) - When you subscribe, be sure to click on the notification bell that will let you know each time I upload a new video.
Subscribe to Mary's Traditional Foods Newsletter (Free) - Get a free 36-page eBook for signing up: How to Stock Your Essential Traditional Foods Four-Corners Pantry.
Join the Traditional Foods Kitchen Academy (Optional Paid) - For more detailed videos, live streams, and exclusive members-only perks, join my YouTube membership community.
Order The Modern Pioneer Cookbook (Optional Paid) - Get a printed book of Mary's nourishing recipes from a Traditional Foods Kitchen. This bestselling cookbook is published by Penguin Random House with their DK imprint.
I look forward to having you join me in my Texas Hill Country Kitchen!
Trending Posts on Mary's Nest
Shop for items used in this blog post or video
Favorite Rice-A-Roni Making Supplies
More Favorite Kitchen Supplies
More Kitchen Supplies with Discount Codes
Use my Mockmill affiliate link for a special one-time 5% discount on Mockmill Stone Grain Mill products, including the new Flake Lover's Flaker. (The Mockmill discount will appear when you checkout.)
Use promo code MARYSNST for a one-time 15% off Masontops and Breadsmart products on Amazon.com.
Amazon Shop and Shopping Guide
Visit my Shopping Guide page
Get up to 15% off for stocking your Traditional Foods Pantry and equipping your Modern Pioneer Kitchen, including discounts from Lehman's, Mockmill Grain Mill, Masontops, Cultures for Health, Survival Garden Seeds, Redmond Real Salt, Plan to Eat, US Wellness Meats, and More!
Recommended Reading
**Disclaimer: I am not a medical doctor, a medical professional, a dietician, or a nutritionist. All content found on the MarysNest.com website, including text, images, videos, eBooks or eGuides, social media, or other formats, were created solely for informational purposes only. The content is not intended to be a substitute for professional medical advice, diagnosis, or treatment. Always seek the advice of your physician or other qualified healthcare provider with any questions you may have regarding a medical condition or proper nutritional advice. Never disregard professional medical advice or delay in seeking it because of something you have watched in a video or read on this website. Use caution when following the recipe in this video. The creator and publisher of this video and website will not be held responsible for any adverse effects that may arise from the use of this recipe and method or any other recipe and method on this website or corresponding video channel.