Learn how to make Depression Era Peanut Butter Bread just like homemakers did in the 1930s. Instead of relying on butter and eggs, since these two ingredients were expensive during the Great Depression, we'll use peanut butter. And you will be amazed how well this bread rises—and even better—how delicious it is!
What is Peanut Butter Bread?
When the United States Stock Market crashed in 1929, it began a chain reaction of events, one of which was to throw the United States and many other parts of the world into an economic depression. Many people lost their jobs…and their money. This period lasted for 10 years and is known by historians as The Great Depression. Peanut Butter Bread is one of the popular recipes of this era because it was inexpensive and used ingredients home cooks could get.
The Scarcity of Food Created Clever Home Cooks
During the Great Depression, food was very expensive and, in many cases, unavailable. Home cooks did the best they could with what they had. But often, what they could afford or what they received in the relief lines (where food was given to them by the local government) might have been unfamiliar to them.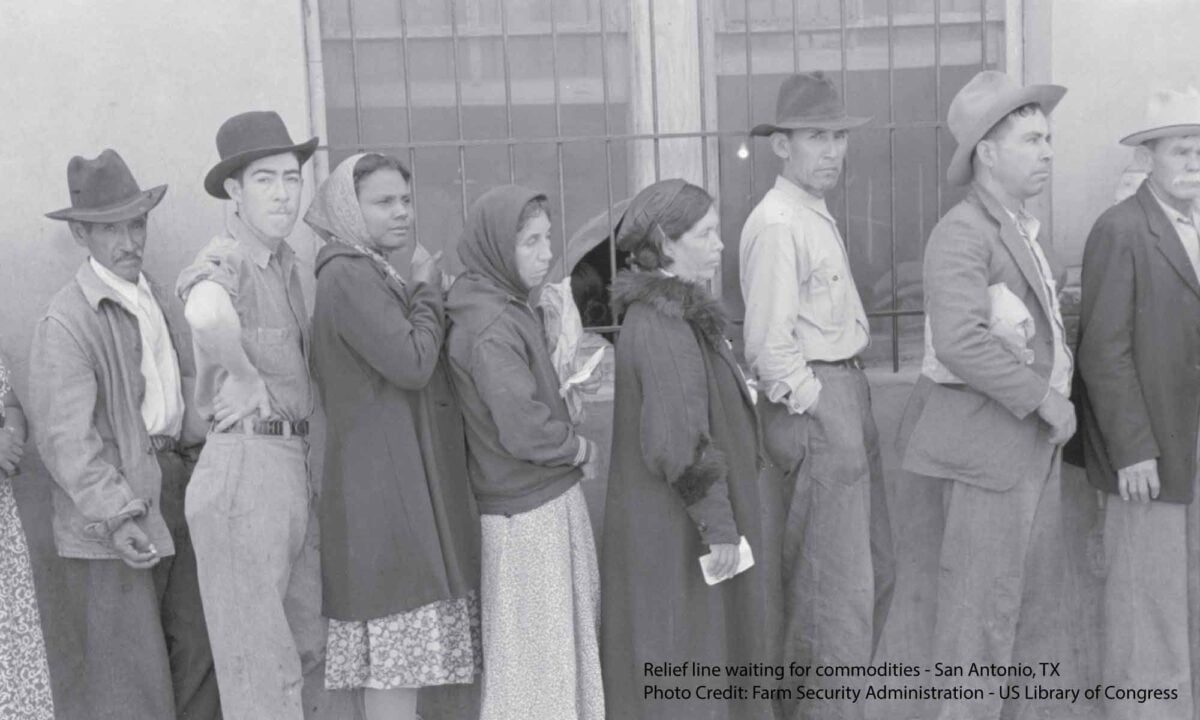 My father often shared stories with me about how he would wait in the relief line with his mother for hours to then be given only a small amount of food, even sometimes foods thought of as odd to my grandmother, who then had to figure out how to make a meal out of what she had been given to feed her family of eight.
Since butter and eggs were expensive or hard to come by, home cooks had to turn to alternative sources to meet their baking needs. Certainly, fat drippings were used, but another source of fat was quite affordable and plentiful: Peanut butter! So home cooks, including both my grandmothers, started experimenting with peanut butter in baking to replace butter and eggs.
The Settlement Cookbook And Peanut Butter Recipes
A recipe from an old cookbook titled the Settlement Cookbook contained a recipe for peanut butter bread. Although the original recipe called for butter and sugar, in addition to the peanut butter, clever home bakers during the Depression simply left out the butter and used molasses, which was also cheap and plentiful, in place of the sugar. A new version of peanut butter bread was born, and it is what we call today Depression Era Peanut Butter Bread!
Learn More About Peanut Butter
If you have ever wondered how peanut butter became popular even before the Great Depression be sure to read about the scientist George Washington Carver. His life story is inspirational!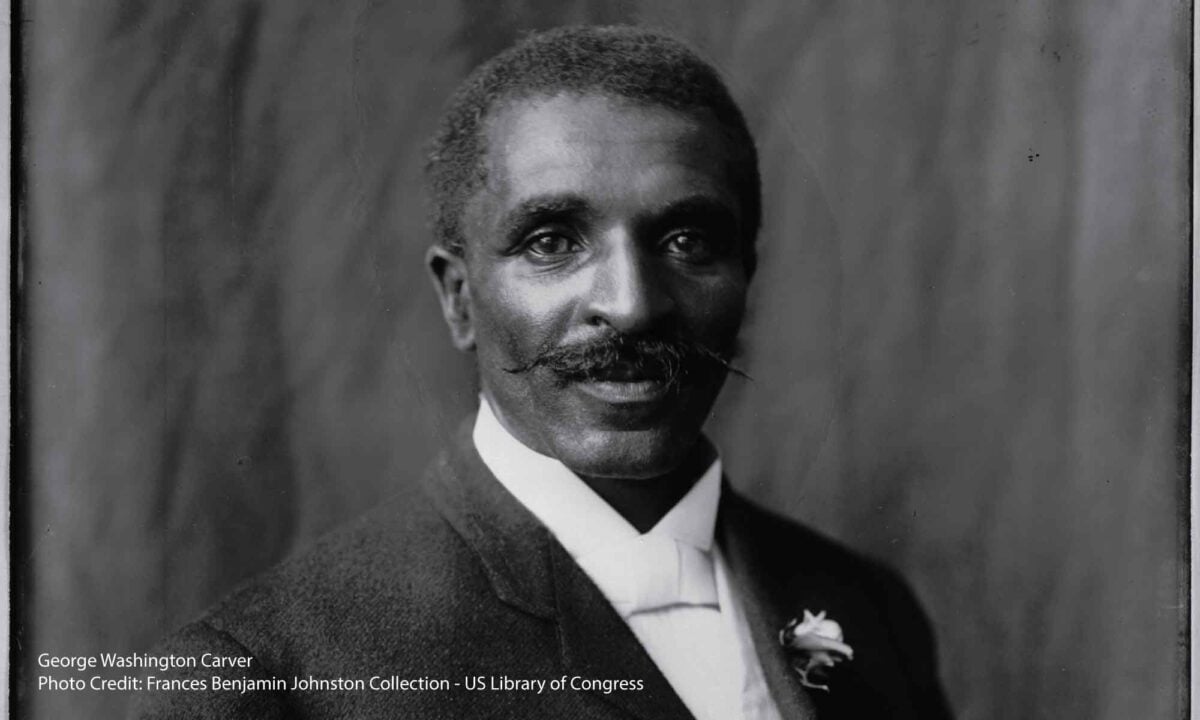 Dr. Carver's life is so much more than just about peanuts and his related inventions. His story is about a man who overcame much and became a famous scientist who served God and his country. It's a beautiful book to read to children, but Dr. Carver's story will be loved by adults as well. (I read this book to my son during our homeschool days.)
Why Did Home Cooks Save Bacon Grease in the 1930s?
In this recipe for peanut butter bread, we'll be relying on the oil in the peanut butter as our fat, but often home cooks during the Depression relied on various types of fats for both cooking and baking.
During the Great Depression, butter was expensive and sometimes simply hard to come by. In its place, smart home cooks saved all the fat drippings from any animal foods they cooked. They would use these fats for cooking and baking. For example, when a home cook had a bit of bacon to cook, she certainly saved the bacon grease. It was definitely one of the tastier fats!
For example, use your saved bacon grease to make fried cabbage with Kielbasa. With this recipe, you can make your family an affordable and nutritious weeknight supper.
What Did Home Cooks Use When There Was No Bacon Grease?
If bacon was not available, home cooks might have been able to afford to buy a small pork roast. The roasts back then were not like the lean tenderloins that are so common today in our supermarkets.
Pork roasts in the 1930s often came bone-in with a layer of fat and pig skin on top. When cooked, the pig skin would roast up nice and crisp, called a crackling, and it usually was a real treat to enjoy. (My paternal grandmother loved to snack on it!)
While the pork skin crisped up in the oven, much of the fat, called back fat, underneath the skin would render, dripping into a pan underneath. This rendered fat was a form of lard, which was also prized for cooking and baking.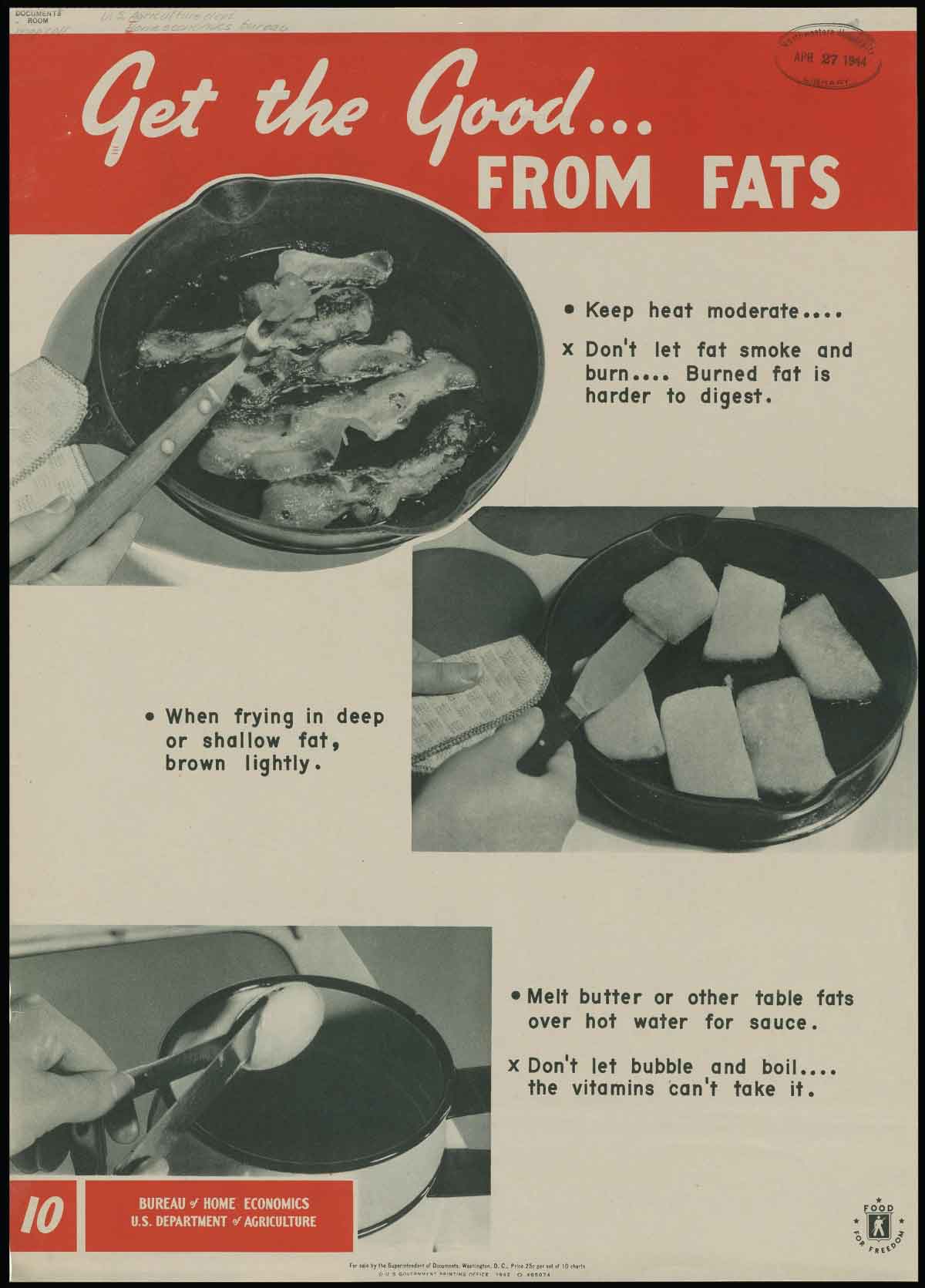 How Does Baking with Bacon Grease Taste?
Now, you might be wondering if bacon grease or lard gave baked goods a pork-like flavor. Yes, that would certainly be the case, but home cooks didn't let this deter them from using it. Instead, they added a lot of spices to their baked goods to cover up any lingering bacon or pork flavor.
I have a recipe to share for you soon that will show you how to bake with bacon grease or lard to make a cake that became popular during World War I and is still baked and enjoyed to this day because it is so tasty!
Note: To get informed when I publish my latest recipe videos, be sure to:
How to Cook Bacon and Save Bacon Grease
It may be hard to find a bone-in pork roast with back fat today, but it's easy to find bacon. So why not try roasting up some bacon the easy way in the oven? I show you how in the following video, and you can save the bacon grease to include in future recipes.
What Kinds of Animal Fats Can You Render?
I talk about making lard from a pork roast, but you can also render it directly from pork fat. In the following videos, I show you how to make lard, tallow, and Schmatz, which is rendered chicken fat. You'll have a wide variety of healthy fats to use in your traditional foods kitchen!
How Were Animal Fats Used During WW II?
During World War 2, after the Great Depression, both my grandmothers saved all the fat they could and used it for cooking until they felt it had passed its prime. At that point, they would melt it all and strain out the little bits of meat and cracklings it might contain.
Next, they put the strained fat into a tin can and brought the can to the butcher, who would scoop the fat out of their can and add it to a larger vat of fat. Finally, the butcher would return the tin can to them along with 25 cents.
So what happened to that large vat of fat that the butcher had? It was passed on to the military, who used it to grease machinery and more! Be sure to read the article below to learn what was done with bacon grease.
Why Did Home Cooks Use Molasses in the 1930s?
During the Great Depression, white sugar was expensive, so many home cooks turned to using alternative sweeteners like molasses. As a matter of fact, my maternal grandmother exclusively used molasses as her sweetener of choice. It was cheap, and it was plentiful. My mother followed in her footsteps and regularly used molasses to sweeten her baked goods and pies, especially pumpkin pie.
And since molasses is high in iron, my mother would stir a teaspoon into a glass of milk and give it to me to drink every day as a child. She wanted to make sure that during lean times when we might not have a lot of meat to eat, I would still get plenty of iron in my diet to grow healthy and strong.
Just as home cooks did in the 1930s, you'll use molasses as a sweetener for your Peanut Butter Bread. And if you decide to stock up on molasses and are looking for healthy recipes using this ingredient, be sure to try baking these molasses cookies. They are scrumptious!
What Are Other Types of Sugars?
As you transition from a processed foods kitchen to a traditional foods kitchen, be sure to watch the video below so that you can make informed choices as to what are the best sweeteners to stock in your Working Pantry and your Prepper Pantry.
And as you are transitioning away from using a lot of white sugar in your recipes, did you know you can make your own homemade brown sugar? And you can even make something close to an unrefined sugar like Sucanat. Learn how easy it is in the following video.
More Depression Era Recipes
To try more recipes from the 1930s, learn how to make tuna pie, hot water cornbread, and hamburger casserole. You'll acquire skills and techniques our grandmothers and great grandmothers used in their kitchens.
How to Bake Healthier Breads with Ancient Grains
Although you can use all-purpose flour to make your Peanut Butter Bread, I use Einkorn flour in my recipe video. When it comes to any type of baking, I prefer to bake with ancient grains like Spelt and Einkorn. If you have ever wanted to learn more about these ancient grains as well as how to bake with them, check out the following two videos.
Here's additional reading on some of the benefits of baking with Einkorn flour:
How to Make Your Own Flour at Home
When it comes to baking with whole grains, I prefer to store the actual whole grain rather than the whole grain flour. Whole grains have a much longer shelf life than whole grain flour. Plus, there is nothing like baking with freshly ground flour!
In the following video, I show you how to grind grain at home to make your own freshly milled whole-grain flour, including a homemade version of all-purpose flour using Einkorn wheat berries (whole grain).
How to Grind Your Own Flour with the Mockmill
When it comes to electric grain mills, after I did A LOT of research, I decided to buy a Mockmill. And am I so happy I did! The Mockmill is a very affordable but beautifully crafted German-made mill that stone grinds grain with settings ranging from 1 to 10—fine to coarse ground grain.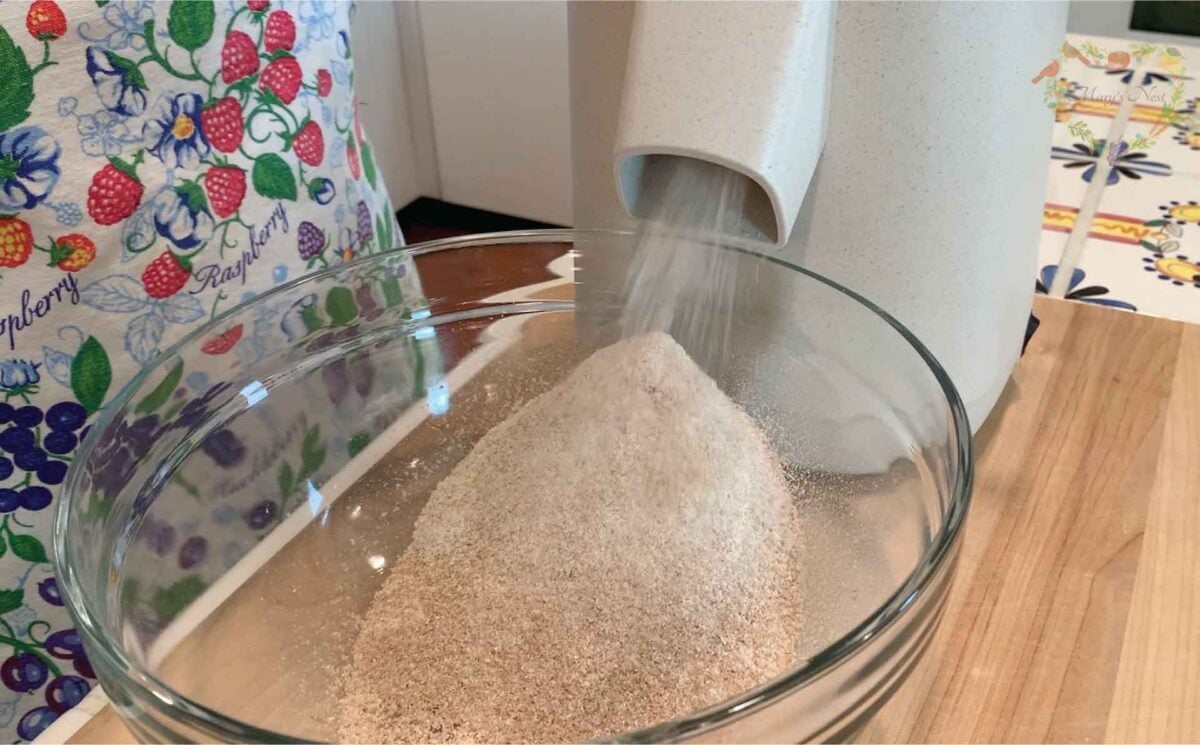 And I have great news! The folks at Mockmill are very kind to offer my viewers and readers a special one-time discount on any of the grain mills that they sell.
Note: You can also get the new Flake Lover's Flaker from Mockmill. Using this device, you can flake whole grain in minutes.
You can see me unbox and try out the Mockmill 100 Grain mill in the following video. (This is not a sponsored post, I bought the Mockmill products that I show you, and I'm a happy user of their devices in my kitchen.)
Download Your Free 36-Page Pantry List
For an extensive list of the traditional foods you can make and purchase to stock your pantry, be sure to download my free 36-page Traditional Foods Pantry List. This comprehensive eBook is full of links to recipe videos, helpful articles, and more!
The Modern Pioneer Cookbook
Peanut Butter Bread is a quick bread, and in my new book, The Modern Pioneer Cookbook, I show you how to bake a variety of breads, from quick breads to sourdough.
This printed book is full of my traditional foods recipes that show you how to create a traditional foods kitchen. Be sure to preorder your copy of my new book now!
Kitchen Academy Videos
Are you looking for more traditional foods videos? If so, I invite you to join the Traditional Foods Kitchen Academy. Members of this optional paid YouTube community get access to exclusive videos, live streams, and other members-only perks. Plus, your YouTube comments include a special members-only badge.
In the following members-only video, I talk about what are the best old and new cookbooks.
Learn about some of the speakers at this year's premiere homesteading conference in the Pacific Northwest.
In today's vodcast, I answer all the questions I received from you about making L. reuteri cultured dairy.
Come join us and learn about my favorite old…and new…cookbooks!
Stay in Touch with Mary's Nest
Subscribe to My YouTube Channel for Traditional Foods Videos (Free) - When you subscribe, be sure to click on the notification bell that will let you know each time I upload a new video.
Subscribe to Mary's Traditional Foods Newsletter (Free) - Get a free 36-page eBook for signing up: How to Stock Your Essential Traditional Foods Four-Corners Pantry.
Join the Traditional Foods Kitchen Academy (Optional Paid) - For more detailed videos, live streams, and exclusive members-only perks, join my YouTube membership community.
Preorder The Modern Pioneer Cookbook (Optional Paid) - Get a printed book of Mary's nourishing recipes from a Traditional Foods Kitchen. This cookbook will be published by Penguin Random House with their DK imprint.
I look forward to having you join me in my Texas Hill Country Kitchen!
Shop for items used in this blog post or video
Favorite Kitchen Supplies
More Kitchen Supplies with Discount Codes
Use my Mockmill affiliate link for a special one-time 5% discount on Mockmill Stone Grain Mill products, including the new Flake Lover's Flaker. (The Mockmill discount will appear when you checkout.)
Use promo code MARYSNST for a one-time 15% off Masontops and Breadsmart products on Amazon.com.
Amazon Shop and Shopping Guide
Recommended Reading
**Disclaimer: I am not a medical doctor, a medical professional, a dietician, or a nutritionist. All content found on the MarysNest.com website, including text, images, videos, eBooks or eGuides, social media, or other formats, were created solely for informational purposes only. The content is not intended to be a substitute for professional medical advice, diagnosis, or treatment. Always seek the advice of your physician or other qualified healthcare provider with any questions you may have regarding a medical condition or proper nutritional advice. Never disregard professional medical advice or delay in seeking it because of something you have watched in a video or read on this website. Use caution when following the recipe in this video. The creator and publisher of this video and website will not be held responsible for any adverse effects that may arise from the use of this recipe and method or any other recipe and method on this website or corresponding video channel.